10 / 12 / 2020
Introducing the new Win-A-Mat - Premiering at Remote Duel Extravaganza and Extravaganza Celebration Events!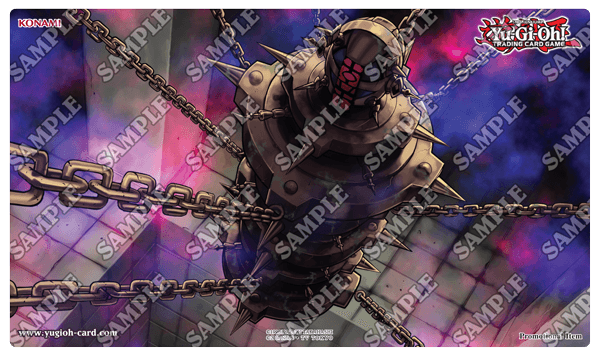 At each of our major tournaments across the world, whether they're hosted in a physical form or via Remote Duels, there's more to do than simply compete in the Main Event(s); you can take part in Public Events as well!
Public Events are smaller activities held alongside major tournaments, which anybody can enter. These events come in various shapes and sizes, but our most popular are the Win-A-Mat events where you can win an exclusive Game Mat!
Win-a-Mat tournaments are typically 8 person, Single-Elimination events; win 3 Matches and the Game Mat is yours! These events are also a great way to compete with your friends or test out Decks in a competitive environment.
This year's Game Mat (above) features Abominable Chamber of the Unchained from Chaos Impact. It will be debuting at the Remote Duel Extravaganza and Remote Duel Extravaganza Celebration Events starting 19th and 20th December. For details on how to participate in the above and win yourself this fantastic Win-A-Mat Game Mat, click HERE.