16 / 10 / 2015
London to play host to weekend-long Yu-Gi-Oh! Extravaganza.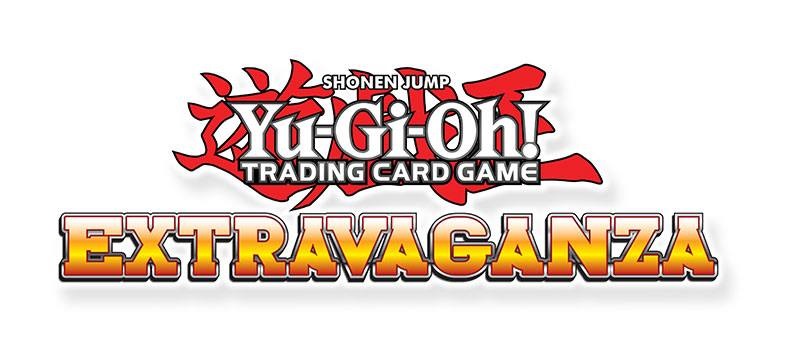 Duelists from all over Europe are set for a 3-day weekend of exciting Yu-Gi-Oh! TCG activities as the Yu-Gi-Oh! Extravaganza heads to London from October 23rd to 25th. Europe's second Yu-Gi-Oh! Extravaganza will be held as part of MCM Comic Con London at the renowned ExCeL venue.
The Yu-Gi-Oh! Extravaganza is a weekend of recurring tournaments open to the public, giving Duelists the chance to compete against a wide range of opponents in a casual, fun-filled environment. Everybody that enters a tournament over the course of the weekend also has a chance to win a coveted Yu-Gi-Oh! Championship Series Prize Card.
One of the highlights of the Yu-Gi-Oh! Extravaganza will be the Synchro Summon Special tournament, a unique tournament format with special Deck construction rules in place. Designed to make the most of the new cards released in the Synchron Extreme Structure Deck, this tournament gives Duelists the opportunity to use their favourite Synchro monsters in a new and exciting way.
Another set of tournaments that's bound to be popular are the ATTACK OF THE GIANT CARD! events, where Duelists can compete to win a giant Yu-Gi-Oh! TCG card. These oversized cards are a big attraction at Yu-Gi-Oh! Championship Series tournaments across the world and make for awe-inspiring prizes to take home.
Competitively-minded Duelists have a reason to attend the Yu-Gi-Oh! Extravaganza as well, as Regional Qualifier tournaments for the 2016 World Championship season will be taking place. Successful Duelists will qualify for the 2016 WCQ: European Championship, which is set to be held in the Summer of next year.
Dueling fans attending the Yu-Gi-Oh! Extravaganza will also have the opportunity to purchase a rare, convention-exclusive item. The "Red Dragons" Game Mat will only be available at 3 events worldwide, with MCM Comic Con London being one of them.