23 / 10 / 2018
MCM COMIC CON LONDON OCTOBER 2018: KONAMI ANNOUNCES Yu-Gi-Oh! TRADING CARD GAME, DUEL LINKS AND MORE
Konami Digital Entertainment B.V. has today announced details of the activities that will be available at the company's dedicated Yu-Gi-Oh! booth at MCM Comic Con London this year (October 26th – 28th), held at the ExCel (Exhibition Centre London), London, UK.
Located at booth number S1700, the Yu-Gi-Oh! stand will cater to all types of Duelists (players) across both the official Yu-Gi-Oh! TRADING CARD GAME (TCG) and Yu-Gi-Oh! Duel Links, the massively popular free-to-play mobile and PC game. For those new to either title, demonstrators will be on hand to offer introductions and opportunities to win special prizes.
For experienced players, KONAMI is hosting the Yu-Gi-Oh! Championship Series London 2018 tournament, streaming the main event on Saturday and Sunday across Twitch, Facebook and YouTube. To compete in the event, players are required to pay a £20 entry fee, which includes a set of five booster packs, as well as full Saturday and Sunday access to MCM Comic Con London.
For more casual players, attendees are encouraged to bring their Decks and play with other Duelists in the Free2Play zone, as well as having the chance to spectate one of the many demonstrations or participate in one the smaller tournaments, hosted in the Public Events area.

For fans of the Yu-Gi-Oh! TV series, as well as the Duel Links mobile and PC game, Wayne Grayson (Joey Wheeler) and Jonathan Todd Ross (Marik Ishtar/Yami Marik) will be available on the Yu-Gi-Oh! stand for free signature opportunities.
An exclusive MCM Comic Con London Game Mat, featuring Joey and Marik as part of the design, will also be available for purchase (£25, while supplies last), over the course of the weekend. 
For more information on Duel Links and how to download it to your device, please visit the following webpage – https://www.konami.com/yugioh/duel_links/en/
The full list of activities at the Yu-Gi-Oh! booth includes:
DEMOS
Haven't yet experienced Yu-Gi-Oh! and want to learn how to play? Our experts can teach you everything you need to know. KONAMI will be organising demonstration rounds where you can get your first set of cards to practice at home after the event.
DUEL & TRADE
Are you ready to Duel with other attendees or expand your collection? At our booth, you can learn the TCG and compete with other players or trade with them to add new cards to your collection. Multiple tournaments will be available to enter throughout the day.
YU-GI-OH! CARD SHOP
Are you looking for new cards to power up your Deck? We will have the latest products available at MCM Comic Con London to add to your collection. If you're unsure which booster packs are the right ones for your deck, our experts can give you tips and tricks on cards and strategies to use in future duels.
The exhibition booth for Yu-Gi-Oh! is located at S1700 within the Comic Con.
Full registration and event timings for the YCS are included below, event information can be found here:
Pre-Registration                                                            

Friday, 10:00 -19:00

Registration                                                                  

Saturday, 08:00 – 10:00

Yu-Gi-Oh! Championship Series London 2018                

Saturday from 10:30

Sunday from 09:00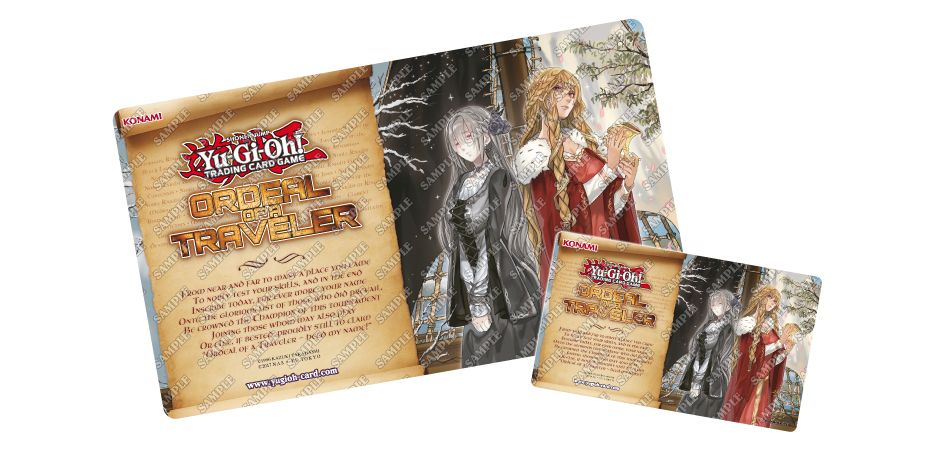 This event is part of the Ordeal of a Traveler program. Duelists attending a set number of European Yu-Gi-Oh! Championship Series events in 2018 will receive a special prize. Further information on Ordeal of a Traveler can be found here.