12 / 03 / 2015
Yu-Gi-Oh! World Championship Qualifier: National 2015 on May 16th/17th in Cologne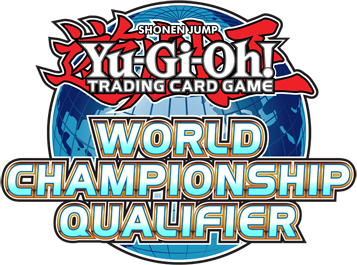 German Winner qualifies for European Championship
For all German Yu-Gi-Oh! fans Cologne will be the center of Dueling action in mid May, as Konami Digital Entertainment B.V. confirms this year's German National Championship on May 16th/17th 2015.
Dueling fans from all over Germany are invited to participate: the event is open to all participants; there are no qualifying tournaments in advance. The WCQ: German National Championship takes place alongside Role Play Convention at this year's Cologne Fair.
The winner not only claims the title of German Champion but also qualifies for this year´s WCQ: European Championship, the ultimate test for all European Duelists.
In addition to this event there is an attractive program with further tournaments and many prizes. One day before the official start of the tournament, parallel to pre-registration on Friday, May 15th, there will be Public Events, where visitors can get in the right mood for a weekend full of Dueling-action.
All Austrian Duelists will have the opportunity to win the title of Austrian Champion on May 2nd at their National Championship, the winner earning flights and accommodation for the WCQ: European Championship.
Every Dueling-fan who wants to get ready ahead of these events can take part in the Yu-Gi-Oh! TCG National Trials, held at select German and Austrian Official Tournament Stores. Winners will get VIP packages for the German and Austrian National Championships which include free access to the event amongst other prizes. Information on stores hosting these National Trials will soon be found under http://www.yugioh-card.com/de/events/.
Information at a glance:
WCQ: German National Championship 2015
May 16th/17th, 2015 (parallel to Role Play Convention; Pre-Registration beginning on May 15th)
Kölnmesse GmbH
Messeplatz 1
50689 Köln
Germany
WCQ: Austrian National Championship 2015
May 2nd, 2015
MultiversumSchwechat
Möhringgasse 2-4
2320 Schwechat
Austria
Information on WCQ: National Championships outside of Germany and Austria will be published at a later date.