08 / 05 / 2018
Win an exclusive Game Mat at your nearest Official Tournament Store!
The best way to get involved in competitive Yu-Gi-Oh! is to take part in local tournaments!
In each country, Konami selects a number of gaming and hobby stores to become Official Tournament Stores (OTS). These are where you can take place in local tournaments, Sneak Peeks, WCQ: Regional Qualifiers and more!
In the UK & Ireland, Official Tournament Stores will soon begin to host events where you can win an exclusive OTS Game Mat! This Game Mat cannot be obtained by any other means and is in limited supply, so head to your nearest OTS and take part in their tournaments!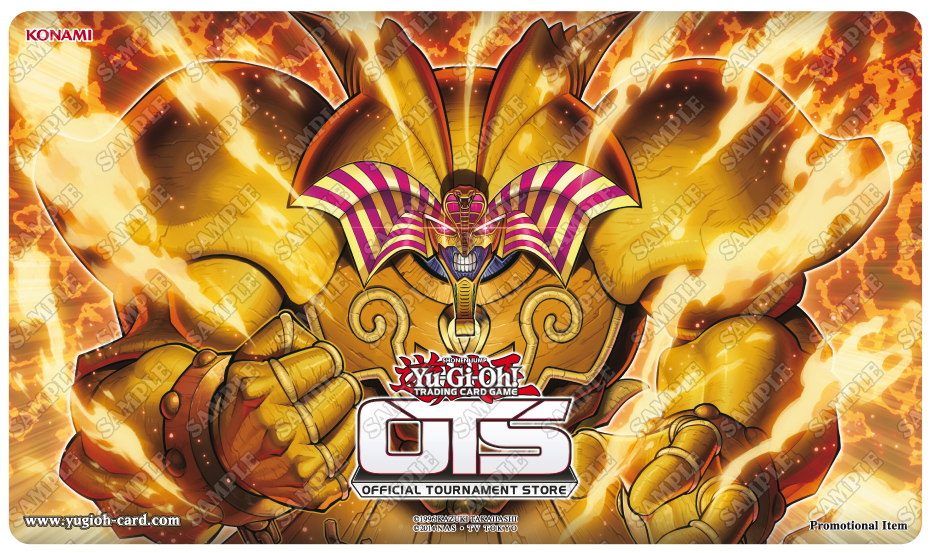 The exact way to win one of these Game Mats varies per store; some will offer it as a randomly-drawn prize to everyone who takes part, whereas others may award their Game Mats to winners. Please check with your local OTS to see how they will offer their Game Mats to you!
To find your nearest OTS head to the links below:
If you run a store and would like to become an OTS please email us at yugioh@konami-europe.net