16 / 04 / 2018
2018 WCQ: United Kingdom National Championship to take place on June 22-24 in Birmingham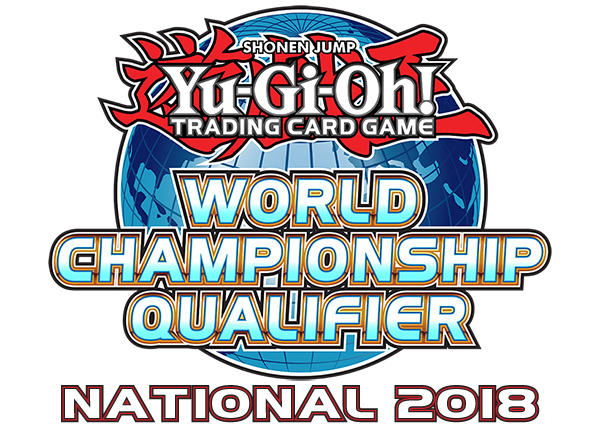 This June, Duelists from across the UK will make their way to Birmingham as KONAMI Digital Entertainment B.V. (KONAMI)  plays host to the country's most important Yu-Gi-Oh! TRADING CARD GAME tournament of the year. Duelists will compete at Birmingham's Hilton Metropole for the title of UK National Champion, win big prizes and go one step closer to qualifying for this year's World Championship, which will be held in Japan in August.
World Championship Qualifiers (WCQs) take place in multiple countries all year-round, with Regional Qualifiers happening almost every weekend. Each country hosts only one National Championship however, and for most countries it's the largest tournament Duelists will compete in every year. Over 500 players are expected to compete in Birmingham this year, bringing their strongest tactics to the tables for multiple rounds of high-level play.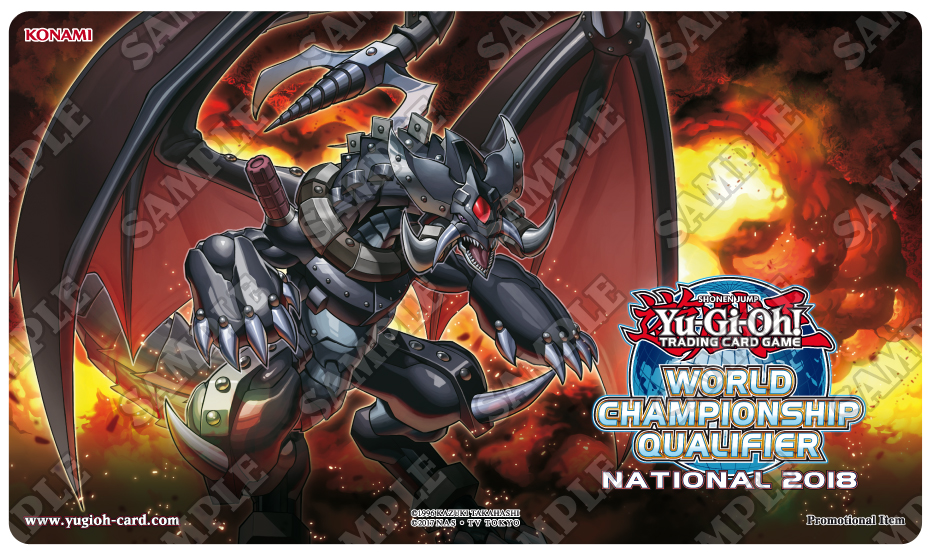 While the winner will take home the title of 2018 Yu-Gi-Oh! TCG UK National Champion, that's not the only prize on offer. The top 128 Duelists will qualify for this year's WCQ: European Championship, with the winner also receiving a WCQ VIP package, including free travel and accommodation to the European Championship. Other prizes on offer for high-ranking Duelists include a Nintendo Switch game console, trophies, rare prize cards, Yu-Gi-Oh! TCG booster packs and more.
There will also be a separate National Championship for younger Duelists (Dragon Duel) with similar prizes on offer. This is a great opportunity to see who is the best young player in the country and for the winner to represent the United Kingdom on the international stage.
In addition to the main tournaments, several smaller "Public Events" will be held throughout the weekend. These are shorter tournaments with various prizes on offer and a good way to try out different strategies and Decks in a less competitive setting. One of the highlights will be the "Attack of the Forbidden Card" event, where the winner will take home a giant version of a classic Yu-Gi-Oh! TCG card. This tournament will be played using the Traditional Format, a variant of the Yu-Gi-Oh! TCG rules that allows players to use incredibly powerful cards that cannot be played in regular competition.
For those that wish to follow the event around the world, KONAMI will be livestreaming the event on their official Twitch channel, with archived content appearing on YouTube a few days later. Fans can tune in to see the UK's strongest Duelists showcase their skills and learn more about the high-level tactics they can take to their next tournament.

2018 WCQ: United Kingdom National Championship:
Location:
The NEC Birmingham
Pendigo Way
Marston Green
Birmingham B40 1PP
Players attending this event can receive a discount for staying at the Hilton Metropole by booking a room via this link.
Schedule:
Friday, June 22:
Pre-Registration
Public Events (smaller side tournaments with extra prizes)
Saturday, June 23:              
Main Tournament ("All Ages" Division) – Day 1
Main Tournament (Dragon Duel)
Public Events
Sunday, June 24:
Main Tournament ("All Ages" Division) – Day 2
Public Events