09 / 10 / 2017
Celebrate all things Yu-Gi-Oh! in London this October
MCM Comic Con London to host multiple Yu-Gi-Oh!-related activities and events
October is always a special time for pop culture fans in Europe as London hosts its annual MCM Comic Con event. The Yu-Gi-Oh! TRADING GAME has been a proud supporter of MCM Comic Con London for many years and in 2017 the brand's presence will be bigger than ever before.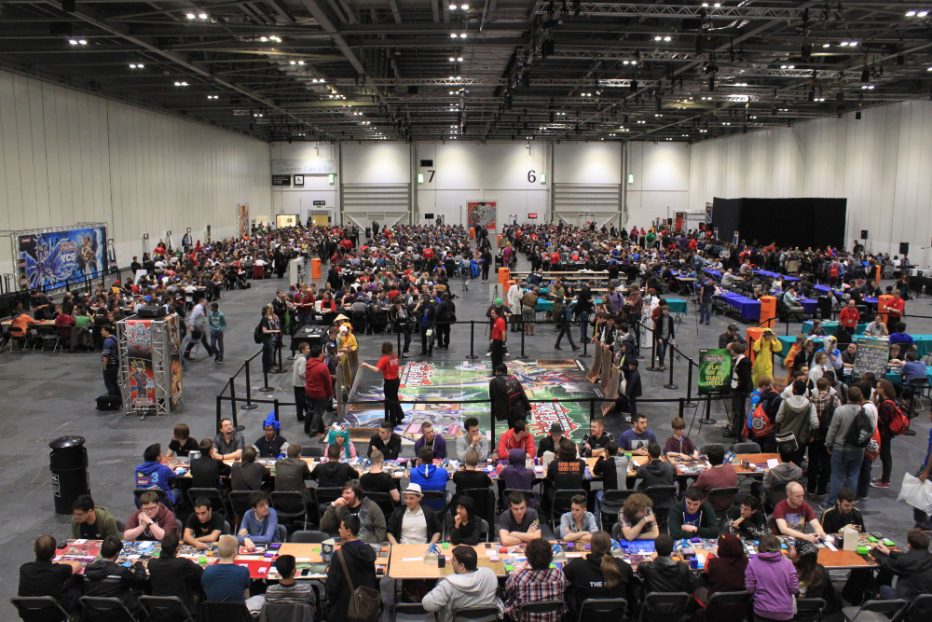 Yu-Gi-Oh! Championship Series London 2017
On October 28th and 29th, hundreds of Duelists from all over Europe will make their way to MCM Comic London as KONAMI Digital Entertainment B.V. plays host to their latest Yu-Gi-Oh! Championship Series (YCS) event, YCS London 2017. Europe's strongest Duelists will compete at ExCeL London, where only one will become champion. Players will compete in multiple rounds of high-level play over two days, against some of the strongest opponents around.
This will be the third time that the Yu-Gi-Oh! Championship Series takes place in London. Over 1400 Duelists competed in London's first event in 2013, with Austria's Patrik Rieder taking the title. A year later, fan favourite Marcello Barberi succeed against a field of over 1100 players.
YCS London is one of the more unique Yu-Gi-Oh! Championship Series events thanks to its partnership with MCM Comic Con London, offering an experience like no other. Players who compete in the YCS will also gain access to the MCM Comic Con throughout the weekend, the perfect place to be when you have some downtime in the competition. Likewise, MCM Comic Con ticket holders can enter the YCS hall to experience Yu-Gi-Oh! On a grand scale, while also taking part in special tournaments and other activities to win Yu-Gi-Oh! TRADING CARD GAME prizes.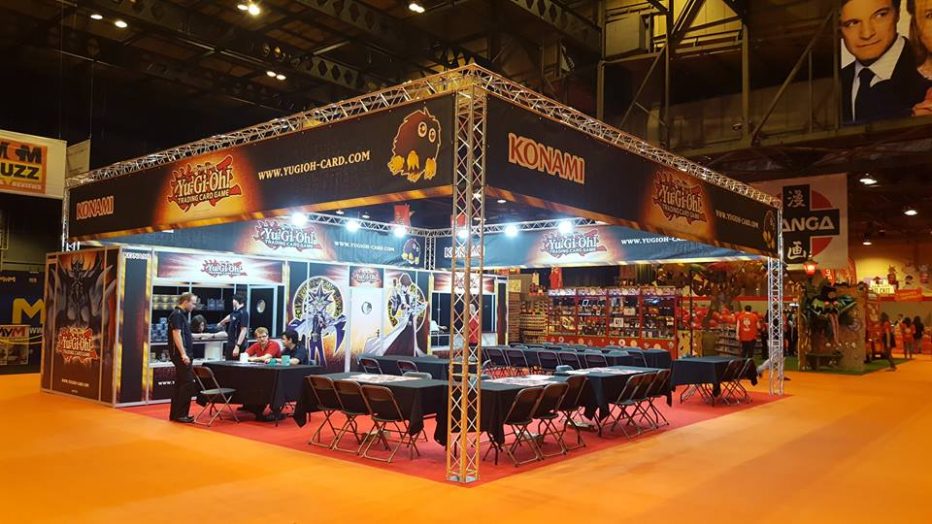 Yu-Gi-Oh! TCG presence at MCM Comic Con London
In addition to the Yu-Gi-Oh! Championship Series, there are Yu-Gi-Oh!-related activities taking place within the MCM Comic Con itself. A dedicated Yu-Gi-Oh! TRADING CARD GAME area will play host to gameplay tutorials, demonstrations, casual tournaments and other activities. All of the latest Yu-Gi-Oh! TCG products will also be available for purchase, including an exclusive Game Mat featuring the iconic heroes of the original animated TV series.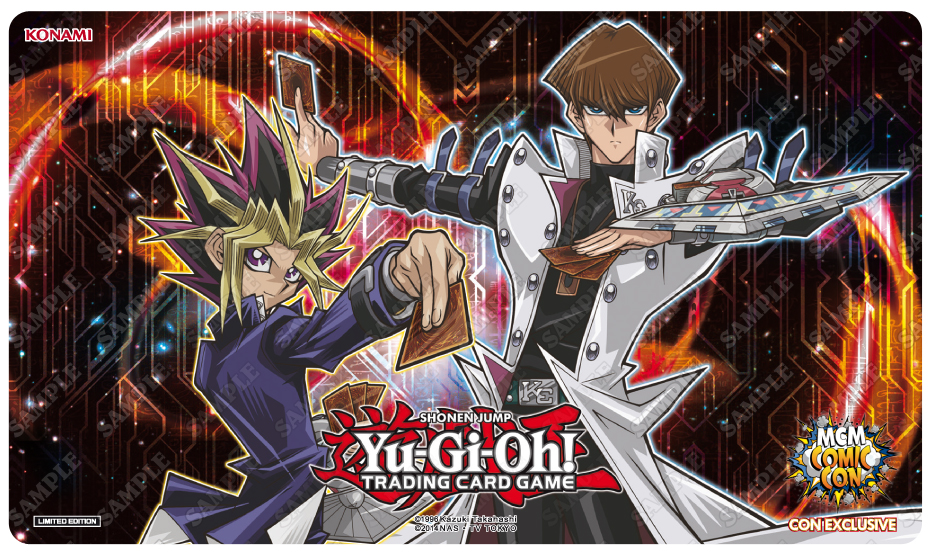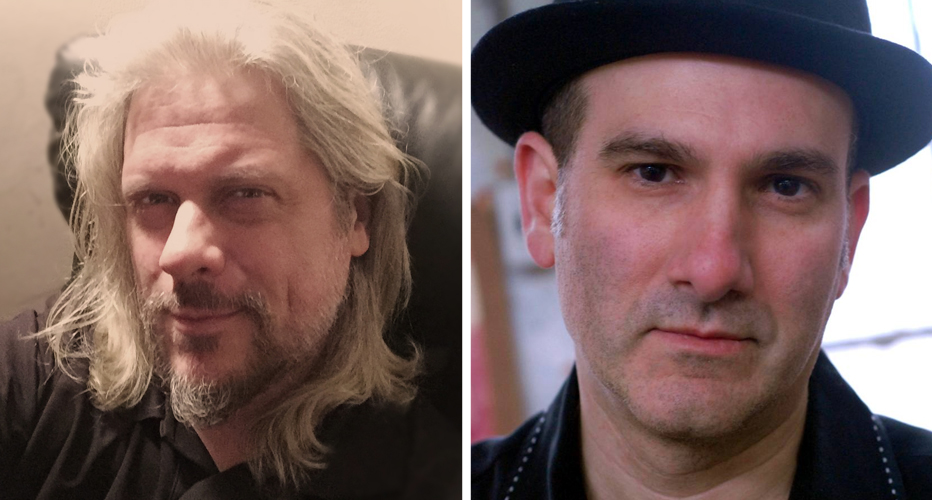 Special guest appearances by "the voices of Yu-Gi-Oh!"
Many a Yu-Gi-Oh! fan has grown up watching the epic Duels between Yugi Muto (or his alter-ego, the Pharaoh Atem) and his eternal rival Seto Kaiba, culminating in the epic Yu-Gi-Oh! The Dark Side of Dimensions movie released earlier this year.
The voices behind those legendary characters will be attending MCM Comic Con London, giving you an opportunity to meet your heroes. Dan Green (Yugi, Atem) and Eric Stuart (Kaiba) will be KONAMI's guests of honour at the event, signing autographs, taking pictures and sharing their epic Yu-Gi-Oh! memories with you all. This is an opportunity you don't want to miss.
More information on MCM Comic Con London can be found here: http://www.mcmcomiccon.com/london/
More information on Yu-Gi-Oh! Championship Series London 2017 can be found here: http://www.yugioh-card.com/uk/events/detail.php?id=2933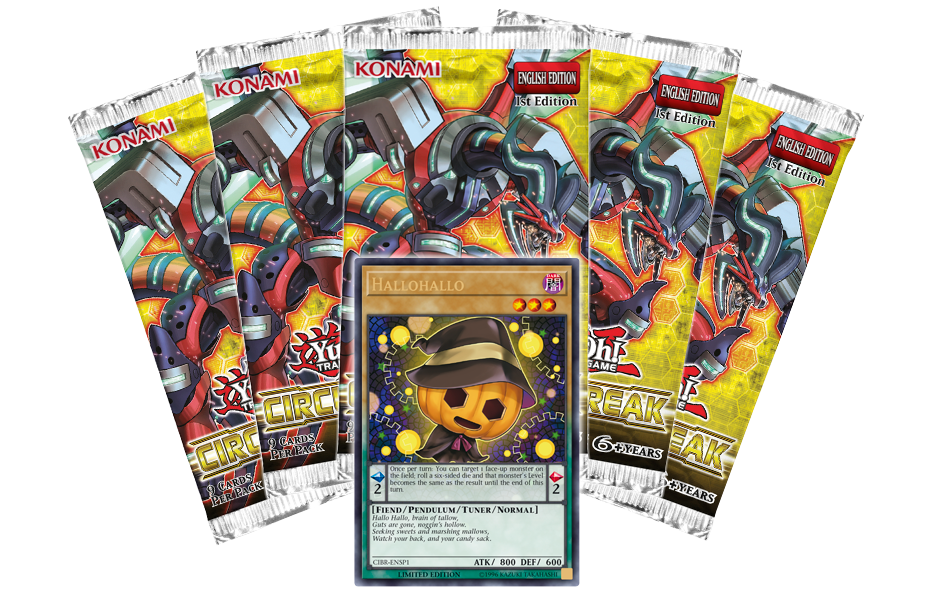 Power up your Deck with the newest cards from Circuit Break
October also marks the release of an important Yu-Gi-Oh! TRADING CARD GAME product. No matter what your strategy, the Circuit Break booster set is the next step forward. Three new monster themes are set to electrify your Duels: the Krawlers are an insectoid swarm that freeze your opponent's monsters and leave them defenseless. The Altergeists are powerful techno-poltergeists, using the Graveyard to control the living. And Revolver's "Rokket" monsters combine with Borreload Dragon to take aim at your opponent's monsters with sharpshooting abilities. But that's not all: Circuit Break is packed with legacy cards for fan-favorite Decks, plus new Spell and Trap cards you can play in any strategy.
Duelists can get their first taste of Circuit Break at Sneak Peeks scheduled for October 14 and/or October 15 at participating Official Tournament Stores (OTS). Duelists can find more information and a list of participating locations on yugioh-card.com. Circuit Break launches on October 19 with 100 cards: 48 Commons, 20 Rares, 14 Super Rares, 10 Ultra Rares, and 8 Secret Rares. Cards from Circuit Break will be eligible to play in Decks used at Yu-Gi-Oh! Championship Series London and at local tournaments worldwide from October 19.