08 / 08 / 2017
Rimini to showcase new prize card as 2017 Yu-Gi-Oh! Championship Series season begins.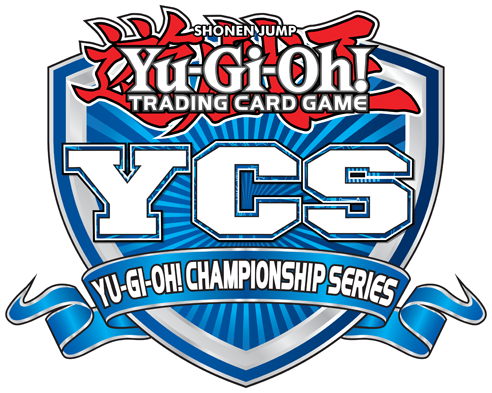 Premier-Level Tournament expects players from all over Europe to attend.
On August 26th and 27th, Duelists from all over Europe will make their way to Rimini (Italy) as KONAMI Digital Entertainment B.V. plays host to their latest Yu-Gi-Oh! Championship Series (YCS) event. Europe's strongest Duelists will compete at the city's Palacongressi venue where only one will become champion. Players will compete in multiple rounds of high-level play over two days, against some of the strongest opponents around.
This is the third YCS event to be held in Rimini in as many years. Originally the host city of the 2014 Yu-Gi-Oh! TRADING CARD GAME World Championship, players and attendees have continually enjoyed heading to the Italian holiday destination for a weekend of sun, sea and card games. Outside of the tournament environment, visitors to Rimini will have a memorable weekend in this vibrant and exciting city.
In addition to claiming the title of YCS winner, the weekend's champion will take home a prize package that includes a PlayStation 4 Pro, exclusive YCS Prize Card and paid travel and accommodation to the 2018 WCQ: European Championship. Duelists that finish high in the overall standings will also earn themselves some highly sought-after prizes.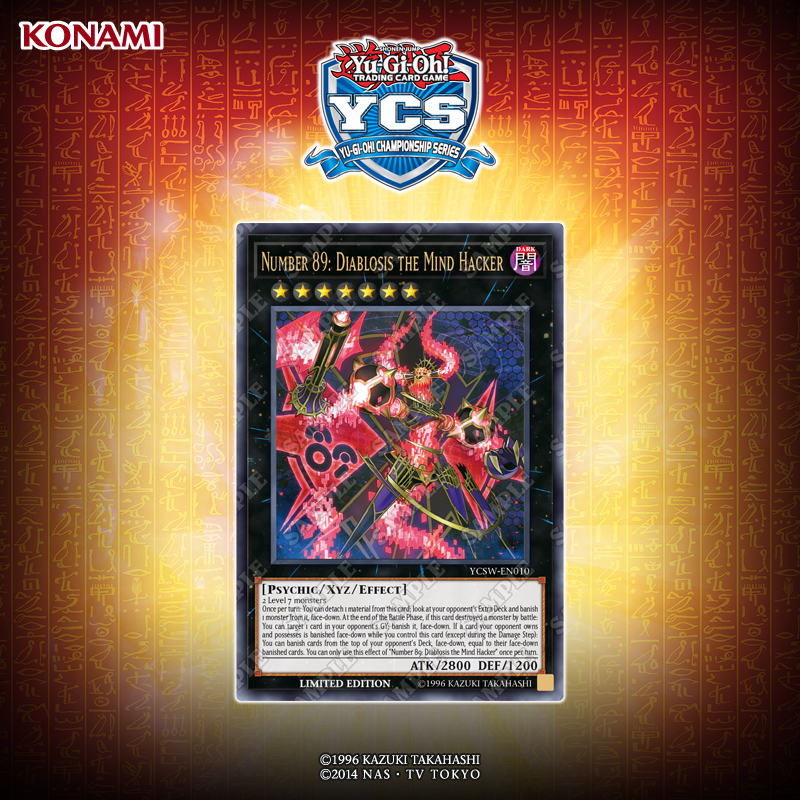 YCS Rimini will also be one of the first events to award winners with a new and exclusive prize card. Unlike most Yu-Gi-Oh! TRADING CARD GAME cards, Number 89: Diablosis the Mind Hacker can only be obtained by winning highly-competitive events, making it one of the rarest and most highly-desired cards across the entire game. This card makes its debut at YCS Rimini and will be awarded at top-level events until the Summer of 2018. American Duelists can also attempt to win their own copy of Number 89: Diablosis the Mind Hacker at YCS Toronto, which is taking place on the same weekend.
For those who do not participate in the main tournament there will be several other events to take part in throughout the weekend, including tournaments to win Game Mats, giant Yu-Gi-Oh! TCG cards and other popular prizes, such as additional copies of the YCS Prize Card Number 89: Diablosis the Mind Hacker.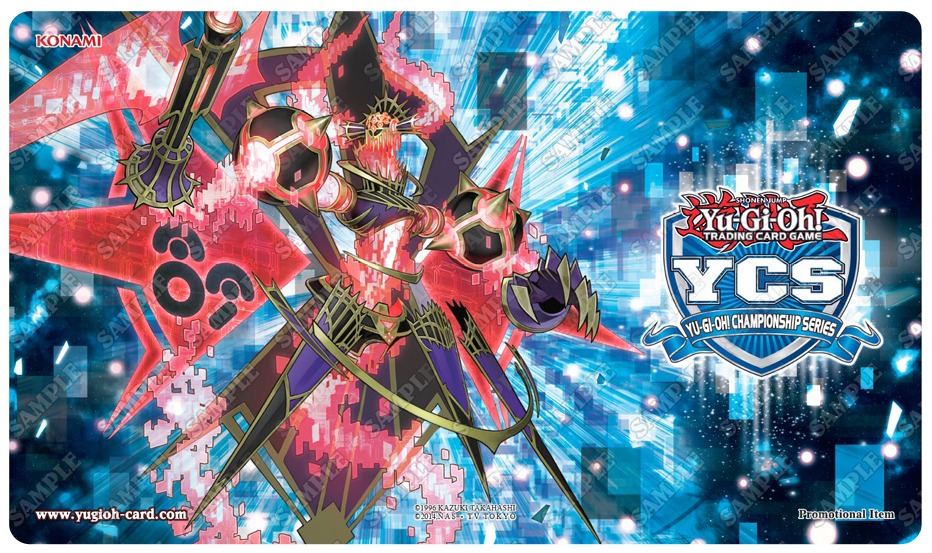 As with all international-level tournaments held in Europe, Yu-Gi-Oh! Championship Series Rimini will feature live and comprehensive reporting so that Dueling fans around the world can follow their favourite players and cheer them on. Over 20 hours of live gameplay, commentary and analysis will be broadcasted on the Yu-Gi-Oh! TCG's official Twitch, Facebook and YouTube channels, with additional articles and updates shared via the Yu-Gi-Oh! TCG Coverage Blog.
Event Date & Location:
August 26/27, 2017
Pre-registration available on-site from August 25.
Palacongressi di Rimini,
Via della Fiera 23,
47923 Rimini,
Italy.
Web:    http://www.yugioh-card.com/uk/events/detail.php?id=2756
For all of the latest information regarding Yu-Gi-Oh! TRADING CARD GAME products and events, please visit the following:
Web:                www.yugioh-card.com
Facebook:        www.facebook.com/YuGiOhTCGEU
YouTube:          www.youtube.com/YuGiOhTCGEU
Twitch:              www.twitch.tv/OfficialYuGiOhChannel