24 / 04 / 2017
2017 Yu-Gi-Oh! TCG WCQ: Spanish National Championship to take place on May 27 in Madrid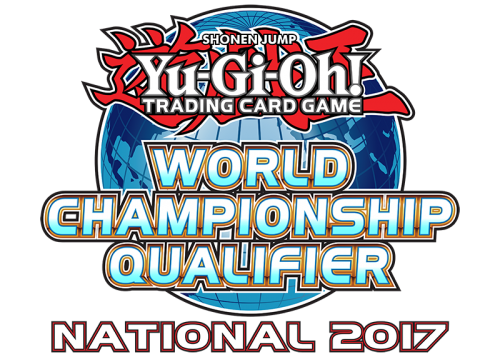 Spanish Champion qualifies for the European Championships
In May, Madrid will bring together Spanish fans of the Yu-Gi-Oh!: TRADING CARD GAME. This year's World Championship Qualifier (WCQ): Spanish National Championship will be held at Weare Hotel Chamartín on May 27/28.
Duelists from all over Spain are invited to participate: The competition is open to all persons interested in taking part with no prior event qualification necessary. There will be an attractive program of activities in addition to the Championship itself, with further mini-tournaments open to all and lots of prizes on offer.
On Friday May 26, Duelists can pre-register between 12:00 to 19:00. Also on Friday, Duelists can participate in WCQ: National Trial events and win free tournament entry to the National Championship itself. On Saturday May 27, registration starts on at 09:00, the main event will start at 10:30 and will be accompanied by Public Events, including a tournament for younger players ("Dragon Duel"). The top-ranking players in the National Championship will earn qualification spots for this year's WCQ: European Championship, with the Spanish National Champion also getting free flights and accommodation. 
2017 WCQ: Spanish National Championship
Weare Hotel Chamartin
C/ de Agustín de Foxá s/n
Madrid
Friday, May 26:
00 to 19.00: Pre-registration
12:00: WCQ: National Trials –  First Session (5 events)
15:00: WCQ: National Trials –  Second Session (5 events)
Saturday/Sunday, May 27th and 28th
For all of the latest information regarding Yu-Gi-Oh! TRADING CARD GAME products and events, please visit the following:
Webpage:         www.yugioh-card.com
Facebook:        www.facebook.com/YuGiOhTCGEU
YouTube:          www.youtube.com/YuGiOhTCGEU
Twitch:              www.twitch.tv/OfficialYuGiOhChannel