03 / 11 / 2022
EXPAND YOUR COLLECTION WITH MAGNIFICENT MAVENS : AVAILABLE NOW FOR THE YU-GI-OH! TRADING CARD GAME IN EUROPE & OCEANIA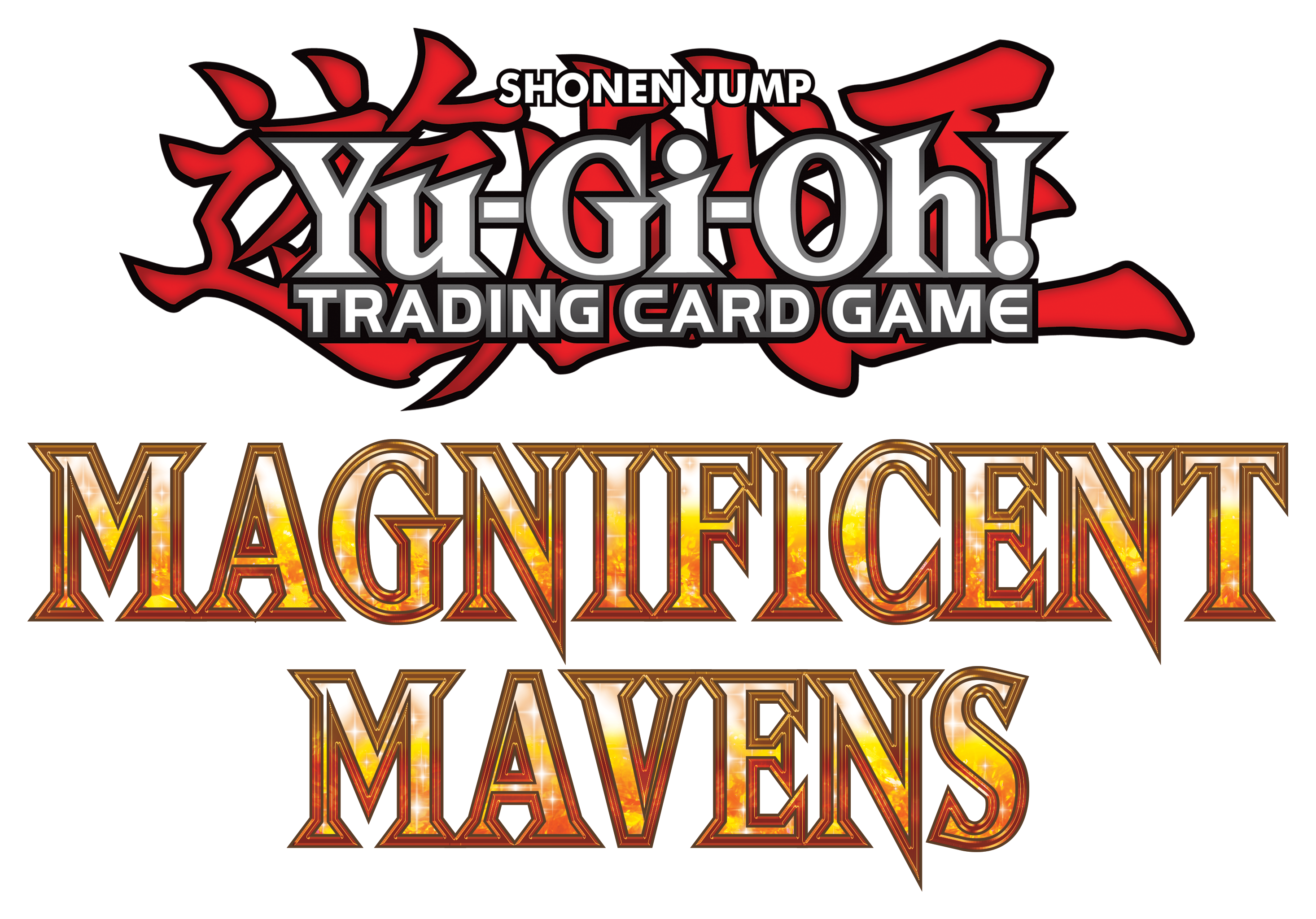 Konami Digital Entertainment B.V. (KONAMI) today announced that Magnificent Mavens is available now for the Yu-Gi-Oh! TRADING CARD GAME (TCG) is available now in Europe and Oceania.  
Magnificent Mavens – the 2022 Holiday Box booster set for the Yu-Gi-Oh! TCG – combines dozens of popular cards from previous sets with new cards for Sky Strikers, Mayakashis, Witchcrafters, and Ishizu Ishtar's Deck from the original Yu-Gi-Oh! animated series. If you're playing the Tearlaments theme from August's Power of the Elements, you'll find plenty of combos with Ishizu's arsenal.  
The all-foil Ultra Rare booster set includes new cards for these four themes, plus dozens of cards available once again, including hot cards like Black Luster Soldier – Soldier of Chaos, Swordsoul of Mo Ye, Traptrix Sera, and Blue-Eyes Abyss Dragon. 
Magnificent Mavens is an all-foil set with 103 Ultra Rare cards. 6 of those cards can also be found as new hieroglyphic Pharaoh's Rare cards, along with 12 famous cards from the past that are in the set exclusively as Pharaoh's Rares (that's 18 Pharaoh's Rare cards in all within the set.) First seen in the King's Court booster set last year, Pharaoh's Rare cards feature a unique Egyptian Hieroglyphic foilboard. This is only the second time Pharaoh's Rare variants have ever been available! And every box of Magnificent Mavens includes a pack of card sleeves in one of six exciting new designs, featuring Sky Strikers, Witchcrafters, or Mayakashis.  
Each box of Magnificent Mavens contains: 
1 pack of 70 card sleeves (1 of 6 new sleeve designs for Sky Strikers,

Mayakashis

, or

Witchcrafters

)

 
4 booster packs with 5 Ultra Rare Cards per pack

 

Select cards are also available in the Egyptian Hieroglyphic

Pharaoh's Rare

Ultra Rare foil style.

 
For more information, please visit https://img.yugioh-card.com/uk/products/detail.php?id=2022-holiday-box 
Today, the popular Yu-Gi-Oh! TCG is available across the globe, with products distributed in more than 80 countries and 9 languages, to be enjoyed by fans of all ages. 
For all the latest information regarding Yu-Gi-Oh! TCG products and events, and all Yu-Gi-Oh! digital card game titles, please visit the following: