09 / 08 / 2022
Major Update To Yu-Gi-Oh! MASTER DUEL Introduces Duelist Cup, New Content, Casual Matches and More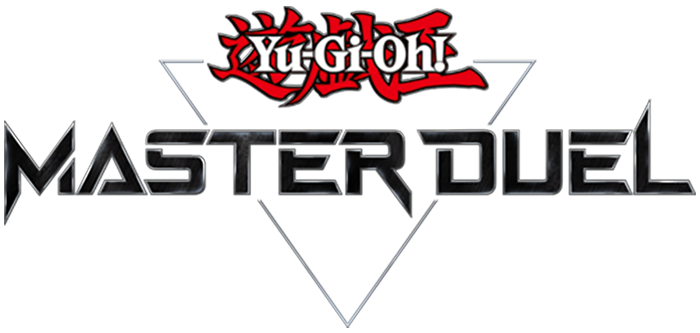 Konami Digital Entertainment B.V. (KONAMI) has today announced that a content-packed new update has arrived for its digital card game Yu-Gi-Oh! MASTER DUEL. The update is available now and it includes a Solo Mode Gate and Selection Pack, as well as a new multiplayer event and a host of other additions and changes.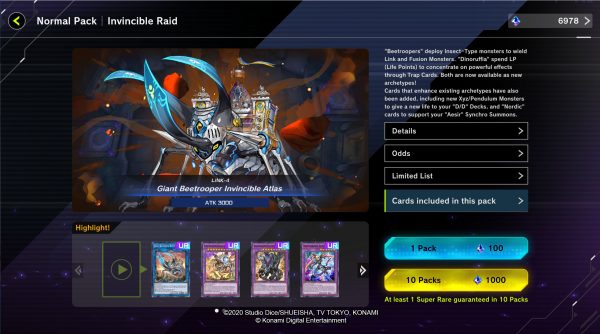 The Duelist Cup is a new two-stage multiplayer event available now, featuring tons of rewards up for grabs. In the first stage, players can win Duels to raise their level (DLv.) and unlock rewards. Once they reach the highest level, they'll qualify for the second stage, which will start 18 August. In the second stage, players can win Duels to earn points (DP) and raise their standing position in the Duelist Cup. When the event concludes on 21 August, players will earn rewards based on their final positions. The player with the highest DP will be the champion of the Duelist Cup. It's time to Duel and prove yourself the best of the best.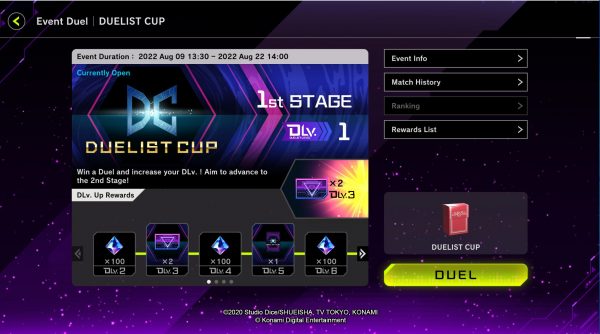 Today's update also introduces the new Solo Mode Gate "The Invincible Beetroopers" and the new Selection Pack "Invincible Raid". Both packs are based around the Beetrooper monsters, which are making its Yu-Gi-Oh! MASTER DUEL debut.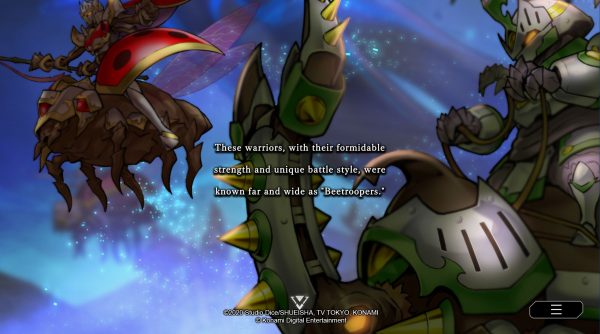 The new Casual Match Mode lets Duelists freely duke it out with players across the world without it affecting their in-game rank and player level. Whether you're looking to test a new strategy, Duel without the pressure of ranking on the line, or just to encounter all kinds of Duelists, Casual Matches offer a fresh alternative to Ranked Matches.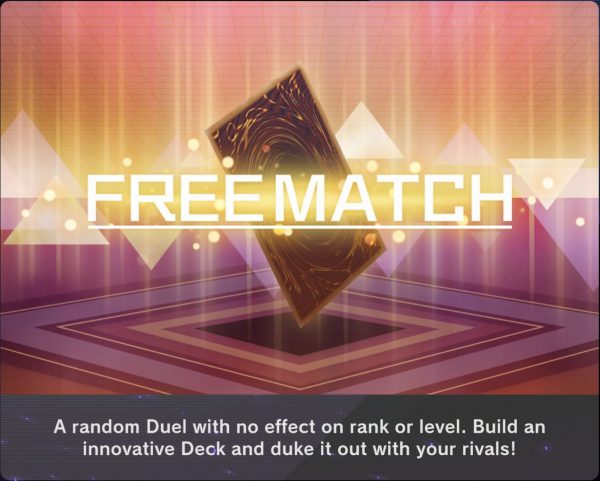 Today's update also introduces many other additions and quality-of-life improvements, including new card activation animations, options for viewing Duel animations, UI updates and more. Duelists can view the in-game notification for a full list of changes. 
Yu-Gi-Oh! MASTER DUEL features beautifully rendered Duels in 4K resolution*, more than 10,000 cards to collect**, an extensive single-player Solo Mode, online Duels, events and more. The game has achieved more than 30 million downloads worldwide to date. 
Yu-Gi-Oh! MASTER DUEL is free-to-play with in-game purchases on PlayStation®5, PlayStation®4, Xbox Series X|S, Xbox One, Steam, Nintendo Switch, iOS and Android, and it's available now.