Last Updated: 08 / 02 / 2018
Find and download Yu-Gi-Oh! games!
Yu-Gi-Oh! Duel Links
Yu-Gi-Oh! Duel Links brings the popular Yu-Gi-Oh! TCG to life on Steam, iOS and Android devices. Duelists will kindle the spirit of Yugi, Kaiba and other beloved characters from the Yu-Gi-Oh! franchise in competitive card battle action!
Yu-Gi-Oh! Legacy of the Duelist
Enter the Duelist Simulator to take your place among the finest Duelists ever in Yu-Gi-Oh! Legacy of the Duelist! Relive past Dueling glory with a deep Story Campaign, over 6,600 cards to play with, including new Pendulum Summon Monsters, new Battle Pack Sealed Deck and Draft play with other Duelists online, and more!
Yu-Gi-Oh! ZEXAL World Duel Carnival
Yu-Gi-Oh! ZEXAL World Duel Carnival is the first video game set in the popular ZEXAL animated series, and the first Yu-Gi-Oh! video game for Nintendo 3DS, allowing players to Duel with many characters from the show and take part in the World Duel Carnival!
Yu-Gi-Oh! Duel Generation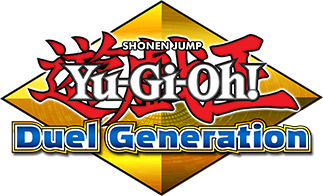 It's Time to Duel! Enjoy thrilling duels against players from around the world and characters from the animated TV series! Collect cards that represent powerful Monsters, magical Spells and surprising Traps to build a winning Deck to smite your foes. Limitless play offline or online and unique weekly challenges makes Yu-Gi-Oh! DUEL GENERATION the perfect free-to-play Trading Card Game for all players.
---