2016 WCQ: European Championship
15 / 07 / 2016
16 / 07 / 2016
17 / 07 / 2016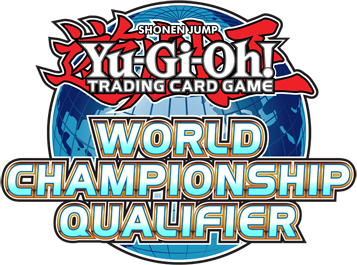 The climax of the World Championship Qualifier season, the ultimate test to find a Duelist strong enough to take on the world. The WCQ: European Championship 2016 is upon us!
Duel with all your might as you take on Europe's top players, win incredible prizes and earn your seat at the 2016 Yu-Gi-Oh! TRADING CARD GAME World Championship.
Contents & Documentation:
Date & Location: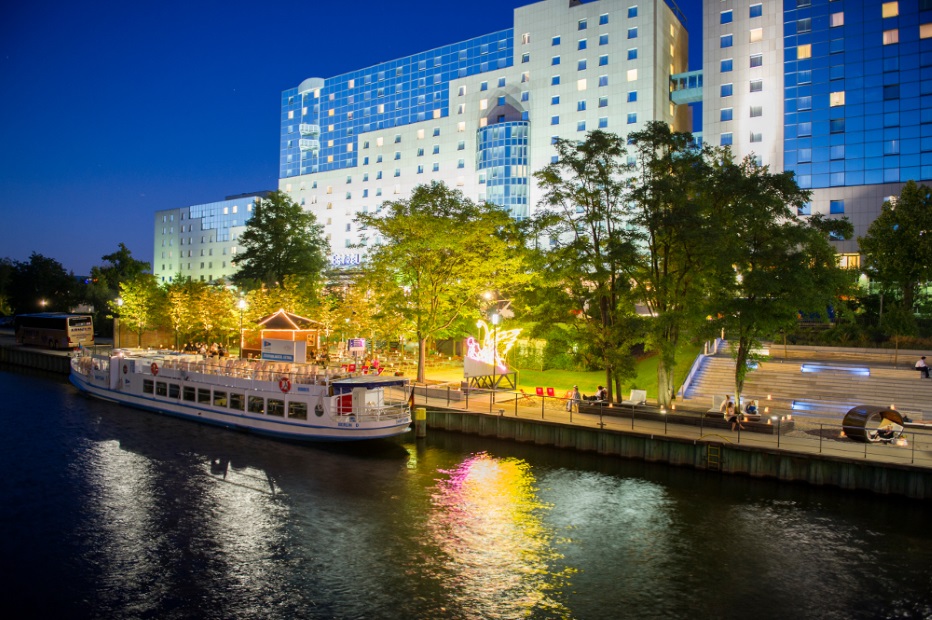 Event Dates
Event City
Event Address
Event Location
July 15-17, 2016
  Berlin, Germany
Estrel Berlin
Sonnenallee 225,
12057 Berlin,
Germany
Travel & Accommodation:
Travelling to Berlin:
Please visit this website for information on how to travel to Berlin.

Things to Do & Where to Stay:
To learn more about the city you can find the official travel & tourism site here.
There are many affordable accommodation options in Berlin. To help you with your search please visit this website.

Discounted Hotel Option for European Championship Visitors:
A limited number of hotel rooms will be available at a discounted rate at €89 per night, at the Estrel Hotel. Duelists can book their room either via email or the following website. The contact email is: Reservation@estrel.com
Email bookings must have as subject "Yu-Gi-Oh! WCQ Berlin" and must contain: telephone number, email address, credit card details with expire date and personal address.
Rooms booked with the Estrel Hotel via the group booking are subject to the terms and conditions of the Estrel Hotel. Konami Digital Entertainment are not responsible for any amendments or cancellations with the Estrel Hotel and their guests. You can find their Terms and Conditions here.
Who can participate in the European Championships?
There are 2 WCQ: European Championship events taking place:
2016 WCQ: European Championship ("Main Event")
2016 WCQ: European Dragon Duel Championship ("Dragon Duel")
Players eligible to compete in the 2016 WCQ: European Championship:
Players eligible to compete in the WCQ: European Dragon Duel Championship 2016:
All players born in 2003 or later.
People wishing to compete in the 2016 WCQ: European Dragon Duel Championship do not need to earn a qualification spot from a previous event
Entry Fees:
| Event | Entry Fee | Notes |
| --- | --- | --- |
| 2016 WCQ: European Championship | Free | Qualification Required (See above) |
| 2016 WCQ: European Dragon Duel Championship | €8 | |
Event Schedule (Main Event)
Pre-Registration
Friday
11:00
19:00
Last-Chance Qualifier Events
Friday
12:00 Onwards
Registration
Saturday
08:00
10:00
2016 WCQ: European Championship
Saturday
10:00
2016 WCQ: European Championship
Sunday
09:00
Event Schedule (Dragon Duel)
Pre-Registration
Friday
11:00
19:00
Registration
Saturday
08:00
10:00
2016 WCQ: European Dragon Duel Championship
Saturday
10:30
2016 WCQ: European Dragon Duel Championship
Sunday
09:00
Event Coverage:
This event will be reported and broadcast live on twitch.tv, yugioh-card.com, Facebook, YouTube and on the Konami Europe coverage blog.
Buying & Selling of Cards:
Cards can only be bought and sold when dealing with official event vendors at their on-site trade stands.
The buying and selling of cards between individuals is strictly prohibited at the tournament location (including outdoor areas). Any player who is seen to be buying and/or selling cards will be asked to leave the venue.
Video Recording On-Site:
Members of the media who wish to attend any Sanctioned event to create written, photographic, audio, or video content must contact the Tournament Organiser and KDE in advance of the event. Media representatives should be prepared to provide evidence of their association with a news outlet or reputable entity in the gaming industry at the beginning of the event or before the event begins.
Any member of the media approved to cover an event agrees to provide, as well as assume liability, for all of his or her own equipment and employees. Guests from the media must abide by the same rules set for spectators, and are expected to defer to tournament officials and KDE employees.
Members of the media are required to obtain their own written releases from players and/or spectators.
KDE reserves the right to publish event information such as a player's Deck List, photographs, interviews or video reproduction of any official Konami-run Trading Card Game tournament.
Any unauthorised recording on-site by individuals or members of the media is strictly prohibited.
Lost & Found:
If you misplace one of your possessions at the event, please head to the main stage and inform a member of staff. You will be asked to describe, in detail, the item you have lost, and if an item matching that description has been handed in, it will be returned to you.
Information for Parents:
You are not required to stay on site, but we strongly recommend that you do, especially if your children are young or this is their first event. Please know that the tournament staff cannot be responsible for looking after your children, or their possessions. Always make sure your child has a way to contact you, and is provided with any necessities such as food, drink, or extra money if you do not wish to remain in the tournament area.
When your child is preparing for the event, encourage him or her to leave any bulky or expensive possessions at home. Electronics and large collections of cards are hard to keep track of during a big tournament – your child will have a much easier day without having to worry about these kinds of items.
The trading of cards is a big attraction at large tournaments, but if you are concerned about your child trading away valuable cards, talk to him or her before the event and set some guidelines. You can always have your child check with you before making a trade.
Volunteering to Judge at the Event:
Any people wishing to work at the event as a Judge or Staff member must be an officially recognised member of the Konami Judge Program and at least 18 years of age. Further information on the application process (and its deadline) can be found on the official Konami Judge Forum.
Schedules are subject to change and may be updated before the event begins.