01 / 03 / 2019
Yu-Gi-Oh! Duel Links Reaches 90 Million Downloads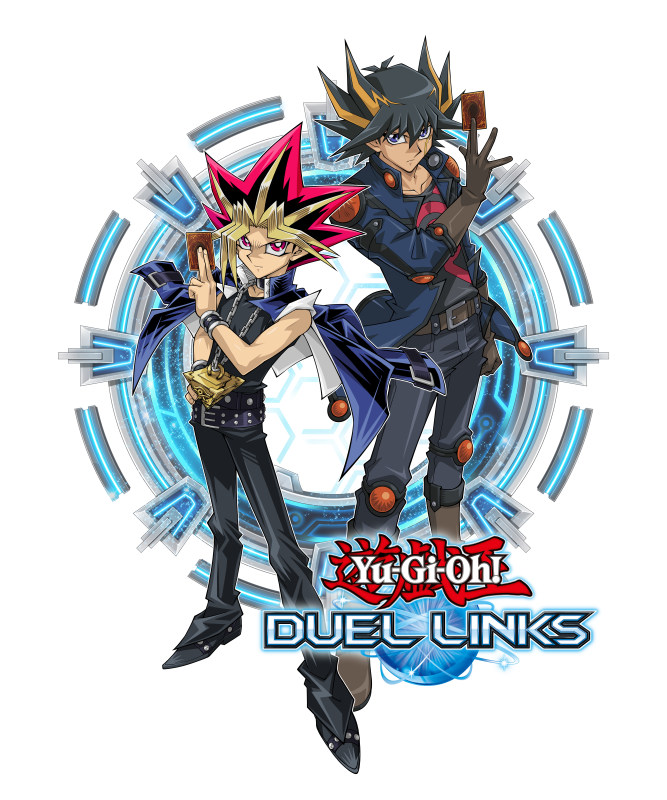 Konami Digital Entertainment, B.V. today announces that its popular mobile and PC game Yu-Gi-Oh! Duel Links has been downloaded more than 90 million times. To commemorate the milestone, KONAMI will be running its 90 Million Download Celebration Campaign for all Duelists to receive free Gems and discounts on Main and Mini BOXES.    
Starting today through March 7, Duelists can log in to Yu-Gi-Oh! Duel Links and receive 500 free Gems as a bonus. In addition to the Gems, all Main and Mini BOXES that have been released since the initial launch of the game (BOXES 1-18 Main) will be on sale with a guarantee for players to receive an SR and a UR card.    
Also starting today and ending on March 5, Duelists will be able to purchase Vagrants and Master Gate Keys at a discounted price.
Vagrants – Players can maximize their gain in experience by spawning five Vagrants to Duel. Beating them will reward players with massive amounts of experience.
Master Gate Key – For 30 minutes after using the Master Gate Key, Yu-Gi-Oh! Duel Links players will be able to duel against Legendary Duelists at the Gate without spending Gate Keys.
The 90 Million Download Celebration Campaign comes alongside the 2nd Anniversary celebration for Yu-Gi-Oh! Duel Links where Duelists still have a chance to take part of the ongoing 2nd Anniversary events. 
Fans can enjoy the latest trailer celebrating two years of Yu-Gi-Oh! Duel Links:
Based on the official Yu-Gi-Oh! TRADING CARD GAME, Yu-Gi-Oh! Duel Links brings the popular game to life on mobile devices and on PC. Duelists can kindle the spirit of Yami Yugi, Jaden Yuki, Yusei Fudo and other beloved characters from the Yu-Gi-Oh! franchise in competitive card battle action.
The Yu-Gi-Oh! series is based on the manga Yu-Gi-Oh! (by Kazuki Takahashi), which was serialized in SHUEISHA Inc.'s Weekly Shonen Jump magazine from 1996 and is now on the sixth iteration of the "Yu-Gi-Oh!" animated series (currently airing on TV Tokyo-affiliated channels). KONAMI released the first console game in 1998, and the series, including the trading card game, is still enjoyed by countless customers worldwide. KONAMI continues to develop and distribute a wide range of Yu-Gi-Oh! content to deliver the fun and excitement of the series to customers around the globe.
Yu-Gi-Oh! Duel Links is available for free at the App Store® for iPad®, iPhone® and iPod touch®, Google Play™ for Android™ devices, and for PC via Steam.
For more information, visit www.konami.com/yugioh/duel_links/en/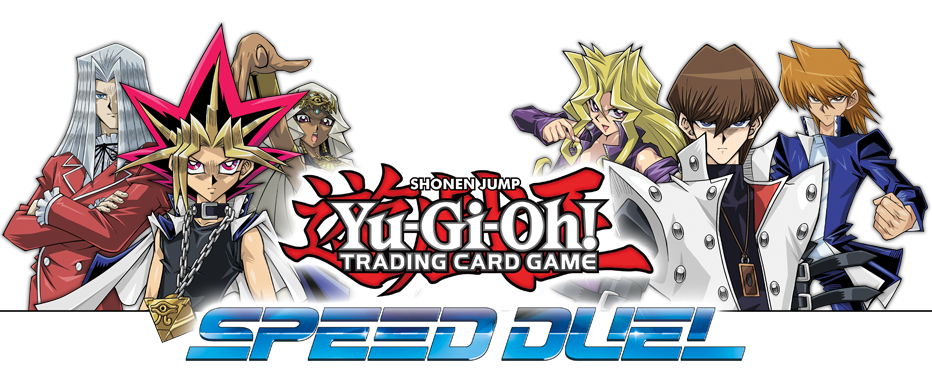 Duelists that wish to experience Yu-Gi-Oh! Duel Links in real-life can try out Speed Dueling, the new way to play the Yu-Gi-Oh! TRADING CARD GAME. Speed Dueling features an easy-to-learn ruleset based on the gameplay mechanics of Yu-Gi-Oh! Duel Links and allows players to become their favourite characters through the introduction of Skill Cards.
For more information, visit https://www.yugioh-card.com/speedduel