17 / 07 / 2015
Oliver Parle is the 2015 Yu-Gi-Oh! TCG Oceanic Champion!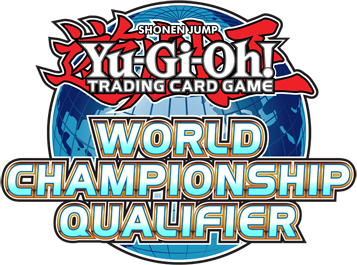 252 Duelists from Australia and New Zealand travelled to Melbourne's Moonee Valley Racecourse to decide who would qualify to represent Oceania at this year's Yu-Gi-Oh! TRADING CARD GAME World Championship. After an intense day of Dueling where competitors showcased great skill and sportsmanship, Oceania had a new Champion in New Zealand's Oliver Parle. Parle and finalist Jak Lubcke will go on to represent Oceania at the 2015 Yu-Gi-Oh! TCG World Championship in Kyoto, Japan.
Parle's Deck used a selection of Nekroz cards, allowing him to break up his opponent's field on either players turn. Using cards like Nekorz of Valykrus and Nekorz Cycle, Parle was able to pick apart his opponents, one card at a time, allowing him to destroy any cards that could impede his path to victory.
There is also a new Dragon Duel Champion, Australia's Bill McCavitt. His final match opponent was Australia's Dylan Waters. It was McCavitt's Nekroz Deck that would eventually emerge victorious, narrowly defeating Water's Yosenju Deck in the Final Match. This will be McCavitt's second appearance at a Yu-Gi-Oh! TCG World Championship event, as he was also the Oceanic Dragon Duel Champion of 2014.
A large number of Public Events were also run on the day to great success. The event overall proved quite popular, with a large number of spectators and casual players attending in addition to the seasoned veterans. The Public Events helped introduce new players to the Yu-Gi-Oh! TCG, many of whom were made aware of the WCQ because of the national news coverage the main event garnered.