11 / 01 / 2019
Yu-Gi-Oh! Duel Links Celebrates its 2nd Anniversary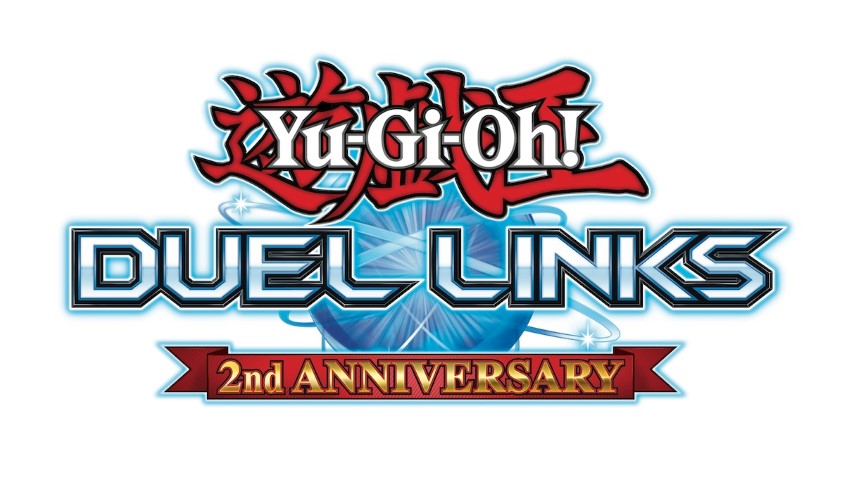 Konami Digital Entertainment B.V. today announces the second anniversary of its popular mobile and PC game Yu-Gi-Oh! Duel Links. Since its launch, Yu-Gi-Oh! Duel Links has seen more than 80 million downloads globally. Fans can be excited for a commemorative campaign featuring a variety of in-game events, gifts and promotions.
Starting this weekend, Yu-Gi-Oh! Duel Links will kick off this special campaign for a limited time, which includes:
New Obelisk the Tormentor Card – players can earn this popular and powerful Egyptian God Card by winning a duel against Gravekeeper Ishizu
Free UR and SR Tickets – Log-In Bonus where players can receive up to 6 free Dream and/or standard UR or SR Tickets (one per day), which can be exchanged for cards in the game
1,000 Free Gems – players can earn free Gems just for logging into the game, while new players can earn even more free Gems!
2nd Anniversary Accessories – players are rewarded with unique Game Mat and Card Sleeve accessories featuring gold Yami Yugi and Yusei Fudo
New Structure Deck and Selection BOX

Swordbound Silence – perfect for beginners and casual players
Selection BOX Vol. 2 – features 120 cards and 60 packs including: Angel of Zera, Necrovalley, The Tricky and Drowning Mirror Force
Based on the official Yu-Gi-Oh! TRADING CARD GAME, Yu-Gi-Oh! Duel Links brings the popular game to life on mobile devices and on PC. Duelists can kindle the spirit of Yami Yugi, Jaden Yuki, Yusei Fudo and other beloved characters from the Yu-Gi-Oh! franchise in competitive card battle action.
The Yu-Gi-Oh! series is based on the manga Yu-Gi-Oh! (by Kazuki Takahashi), which was serialized in SHUEISHA Inc.'s Weekly Shonen Jump magazine from 1996, and is now on the sixth iteration of the "Yu-Gi-Oh!" animated series (currently airing on TV Tokyo-affiliated channels). KONAMI released the first console game in 1998, and the series, including the trading card game, is still enjoyed by countless customers worldwide. KONAMI continues to develop and distribute a wide range of Yu-Gi-Oh! content to deliver the fun and excitement of the series to customers around the globe.
Yu-Gi-Oh! Duel Links is available for free at the App Store® for iPad®, iPhone® and iPod touch®, Google Play™ for Android™ devices, and for PC via Steam.
For more information, visit www.konami.com/yugioh/duel_links/en/