23 / 05 / 2018
Special prizes at 2018 WCQ: National Championships!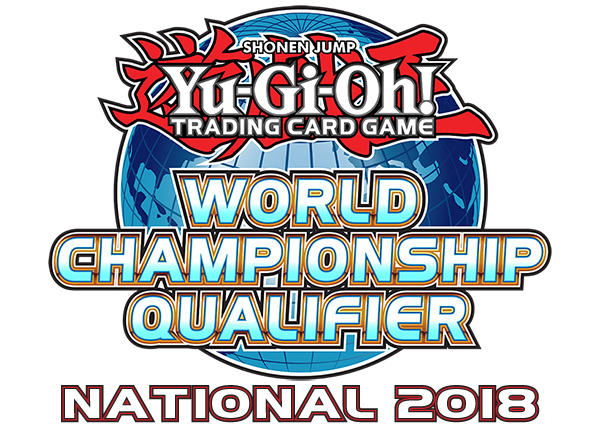 It's that time of the year again, where Duelists all over the world take part in their country's biggest events to become a Champion. Welcome to "Nationals Season"!
In addition to the title of "National Champion", Duelists in participating countries also have the chance to win all sorts of prizes, some of which are exclusive to this type of event!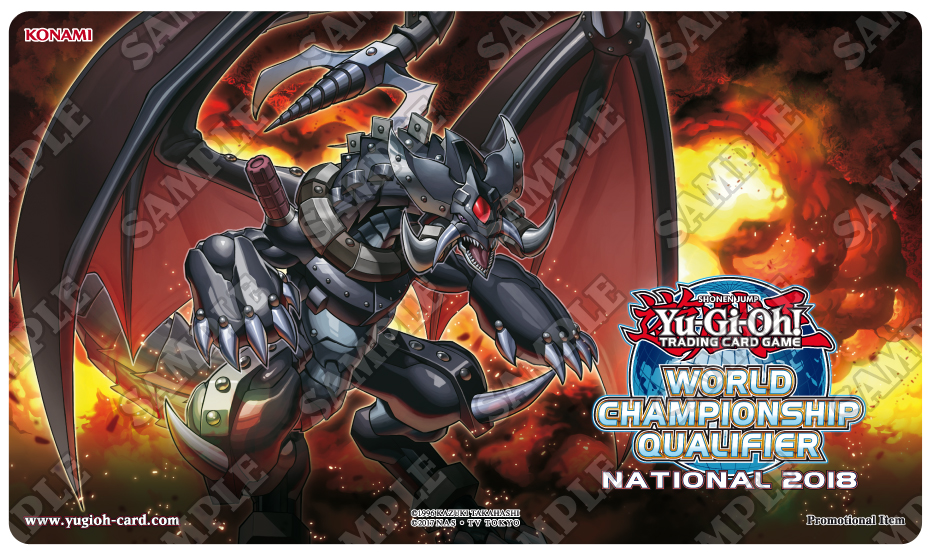 As with most types of events we host, a special Game Mat is on offer at 2018 WCQ: National Championships. This Game Mat will be awarded to high-ranking Duelists at each event, in both the "All-Ages" and Dragon Duel categories. Depending on which country you're competing in, these Game Mats will be awarded to the Top 16, 32, 64 or 128 Duelists*.
All Duelists that compete in a 2018 WCQ: National Championship tournament will take home a special Mouse Mat, a smaller version of the National Championship Game Mat**!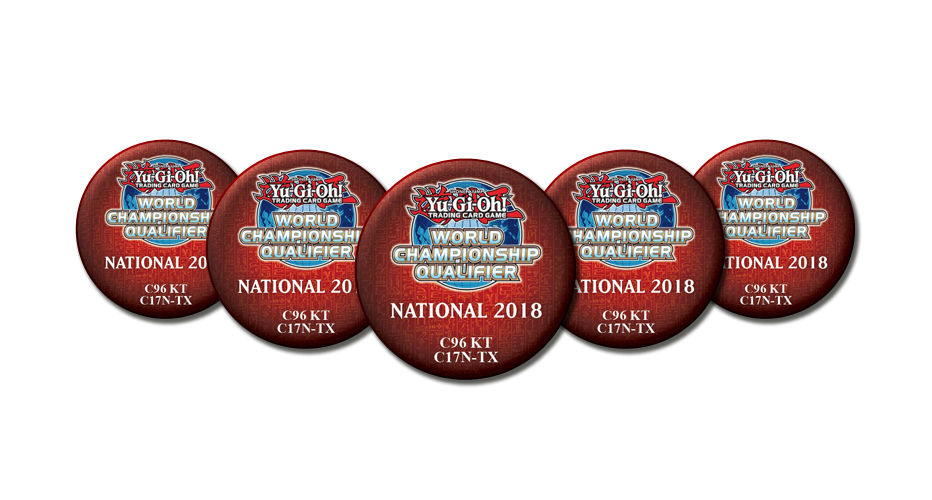 Ever since we introduced these through the Yu-Gi-Oh! Championship series, our pin badges have been a popular accessory for Duelists, with many players collecting them as they go to more and more events. This year you can add a National Championship pin badge to your collection too! How you will obtain these differs by country, with some awarding them for participation and others as part of the Top Cut prize package.
A new year of Dueling means a new year of World Championship Qualifier sleeves! Keep your cards in pristine condition while you Duel your way to the top. Dragon Duelists get these sleeves for participating while "All Ages" players obtain them for making the Top Cut playoffs.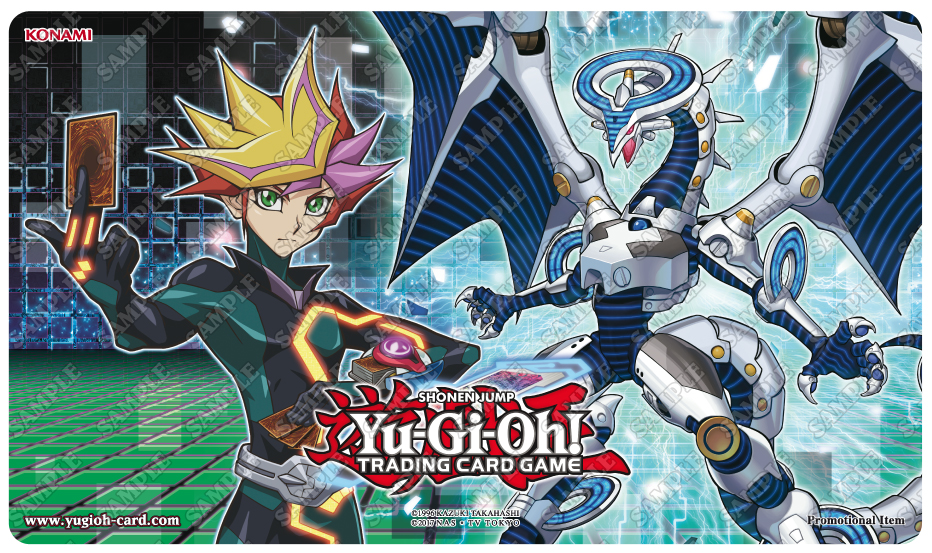 In addition to the main tournaments, many WCQ: National Championships will also play host to Public Events! One of the highlights are these new Win-A-Mat prizes, which will be available in some countries this year.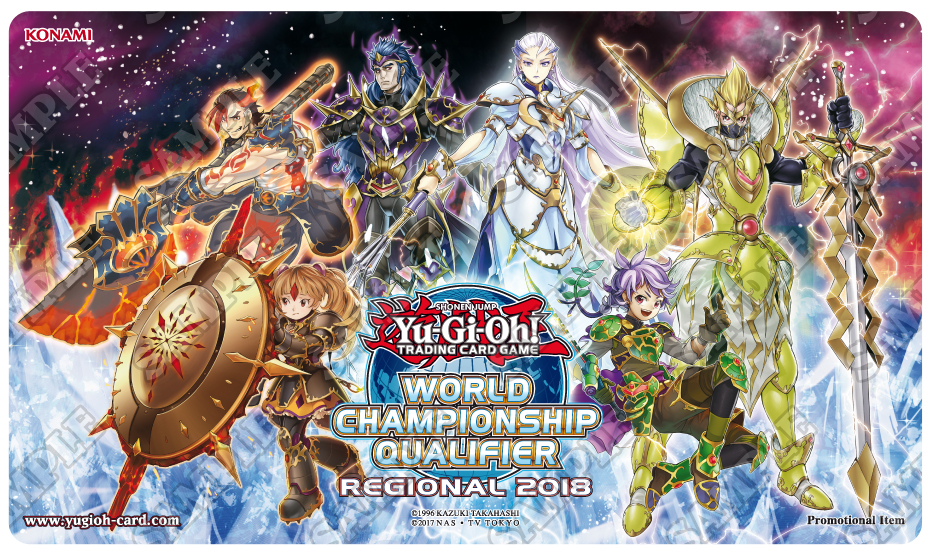 Some National Championships will also be hosting WCQ: Regional Qualifier tournaments on-site, giving you one more chance to qualify for this year's Continental Championships. If you're attended WCQ: Regional Qualifiers at your local stores you know what to expect, as these tournaments will be similar.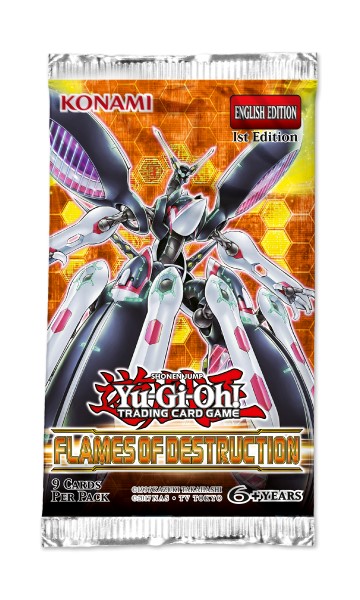 Finally, we'd like to remind all players that whenever you participate in a tournament you get a number of booster packs equal to your entry fee! Use these cards to improve your Deck or trade for that one key card you need for your winning strategy.
Learn more about this year's World Championship Qualifiers at http://www.yugioh-card.com/uk/events/#world-championship-qualifiers
* Top 4 at each Dragon Duel National Championship
** While supplies last.