01 / 03 / 2018
The Yu-Gi-Oh! TRADING CARD GAME celebrates spring with Seto Kaiba, Star Packs and more!
Timeless classics return to the Yu-Gi-Oh! TRADING CARD GAME (TCG) just in time for Spring, as Duelists get a second chance at some of the biggest cards of 2018 so far, plus top picks from Dueling's past. This March, three new releases from Konami Digital Entertainment, B.V. (KONAMI) revisit fan-favorites from the beginning of Duel Monsters to the modern era: Legendary Collection Kaiba, Extreme Force Special Edition, and Star Pack: VRAINS.  And to cap it all off, Duelists can sleeve, display and carry their cards in style with Yu-Gi-Oh! Kaiba's Majestic Collection accessories.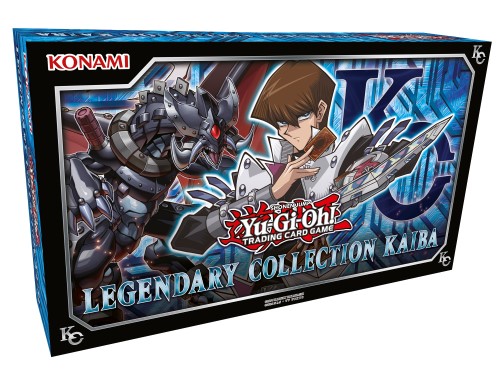 Seto Kaiba rules the March release roster, with Legendary Collection Kaiba debuting on March 8. Each Legendary Collection box contains five new cards based on some of Kaiba's most famous monsters, spells, and traps.  An upgraded Lord of D. searches Spell Cards to Summon your mightiest Dragons; new versions of The Flute of Summoning Dragon and Ring of Destruction reinvent the iconic originals; and a new Fusion Monster lets you dominate Duels with The Fang of Critias!
Each Legendary Collection Kaiba also includes a Game Board and three Legendary Collection Kaiba Mega Packs, featuring signature cards like Crush Card Virus and four different artworks of Blue-Eyes White Dragon.  Tournament players will find highly popular cards like Ghost Ogre & Snow Rabbit, Droll & Lock Bird, and Card of Demise, all in a 110-card all-foil mega-set.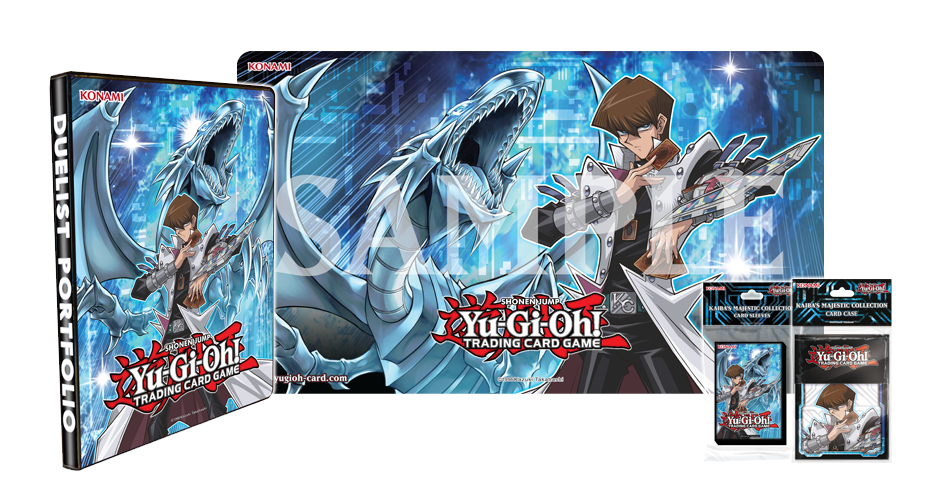 That's not all for Kaiba fans, as a full spread of Dueling accessories featuring Yu-Gi-Oh!'s original anti-hero arrives just two weeks later. Kaiba's Majestic Collection consists of a Duelist Portfolio, Game Mat, Card Sleeves and Card Case all featuring the man himself, allowing you to show off your cards in style. All 4 accessories will become available on March 22.
Also available March 22, Extreme Force Special Edition revisits the Altergeists, the Mekk-Knights, the "F.A." theme, and all the Link Monsters that made Extreme Force a prominent release. Duelists will have another chance to collect Heavymetalfoes Electrumite, Saryuja Skull Dread, Hey, Trunade!, Inspector Boarder and the rest of the high-impact hits from Extreme Force, all at an even better value than before.
Presented in a 3-pack format with 1 of 2 Super Rare variants of popular tournament cards, either PSY-Framegear Gamma or Galaxy-Eyes Cipher Blade Dragon, as well as 1 of 2 Super Rare preview cards, either Mekk-Knight Avram or Called by the Grave from the upcoming Flames of Destruction booster pack in May, Extreme Force Special Edition is a great chance for Duelists to get cards they missed the first time around.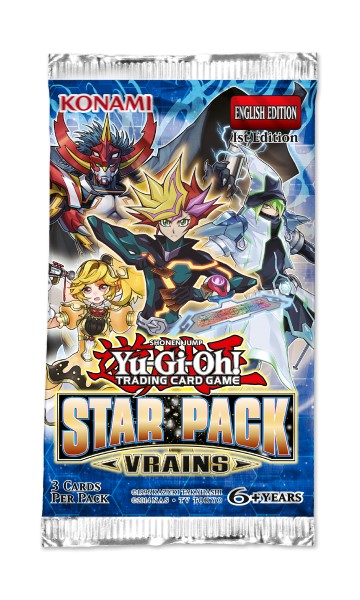 Finally, March draws to a close with Star Pack: VRAINS. Overflowing with hits from the Link era, the latest Star Pack features the "Cyberse," "Trickstar," "Gouki," and "Altergeist" themes, as well as popular Link Monsters and more of the biggest cards from the Yu-Gi-Oh! VRAINS animated series, all available in an exclusive foil finish.  Iconic cards like Trickstar Lycoris and Gouki The Great Ogre have never been easier to find, and the 50-card set is available March 29 in 3-card packs, each with 1 guaranteed Starfoil card.