31 / 10 / 2017
The past, present, and future are set for a collision course in the Yu-Gi-Oh! TRADING CARD GAME!
The next chapter in the story of Cyberse and Link Monsters begins with two new releases from Konami Digital Entertainment, B.V.. (KONAMI). This November, Dueling history collides with the future of the Yu-Gi-Oh! TRADING CARD GAME (TCG) with Structure Deck: Cyberse Link and the Spirit Warriors booster pack!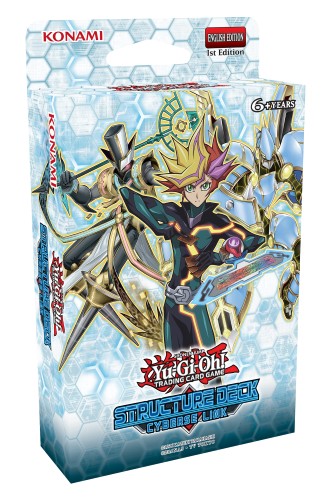 The Cyberse take Dueling technology into a new era! Take advantage of their high-speed network capabilities as they help each other onto the field. Once you have gotten the most out of their processing power, use them to compute the necessary data to Link Summon 3 new, all-foil Link Monsters! Mix those ones and zeroes with a little magic to Link Summon Binary Sorceress, upgrade your hardware and enter the third dimension to Link Summon Tri-Gate Wizard, and convert your monsters into Link Materials to Link Summon Encode Talker!
Cyberse Link also features cards like Cosmic Cyclone, Storming Mirror Force, and Dimensional Barrier, powerhouse tech cards that can work well in any Deck you play. 
Structure Deck: Cyberse Link hits your network on November 3 with a Beginner's Guide, an updated Game Mat, and 43 cards: 38 Commons, 3 Super Rares, and 2 Ultra Rares.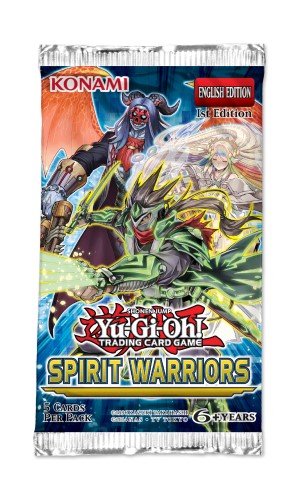 On November 17, the all-foil Spirit Warriors booster set brings Link Monsters and the Link Summoning mechanic into new territory, while introducing two all-new monster themes!
The "Magical Musketeers" are expert marksmen that trigger powerful abilities when a Spell/Trap Card is activated in the same column as one of their monsters! By carefully positioning your monsters and combining them with the column-based Trap Cards from Circuit Break, you can corner your opponent and force them to activate your effects for you!
Boost your monsters and build the perfect storm with The Weather Painter theme!  Combine powerful Continuous Spells and Continuous Traps to give "localised" effects to your monsters in select Monster Zones.  Search your Deck, bounce cards, break your opponent's hand and make direct attacks, all on your way to Link Summoning a massive boss monster with deadly control effects.
The Six Samurai return! You already know the story of the Six Samurai and their legendary forebears. Now, take command of the warriors that support them from the shadows every step of the way! By using the new Extra Monster Zone with a brand new "Six Samurai" Fusion Monster, you can control 6 "Six Samurai" monsters at the same time. If each of them is a different Attribute, you'll be able to use a card that skips your opponent's turn completely! These new "Six Samurai" cards are compatible with the original "Six Samurai" cards as well, so you can build a brand-new Deck if you want to, or just dust off your old one and update it with new cards.
Spirit Warriors arrives November 17 with 60 cards: 40 Super Rares and 20 Secret Rares.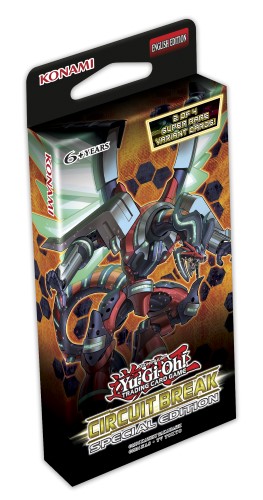 As December rolls on, the Circuit Break continues! Get a second chance at cards like Evenly Matched, Borreload Dragon, Akashic Magician and SPYRAL Double Helix with Circuit Break Special Edition.  Each box comes with three packs of Circuit Break, plus 1 of 2 Super Rare preview cards from the Spring 2018 booster set and 1 of 2 Super Rare variant cards: The Winged Dragon of Ra – Sphere Mode, or Stardust Chronicle Spark Dragon!
Circuit Break Special Edition is available from December 8. Each box has three booster packs, 9 cards per pack, and 2 Super Rare cards.
Duelists can now watch episodes of the exciting new Yu-Gi-Oh! animated series, Yu-Gi-Oh VRAINS, available subtitled on Crunchyroll. Subtitles are available in English, Spanish, Portuguese and German.
Watch here: http://www.crunchyroll.com/yu-gi-oh-vrains