12 / 06 / 2017
2017 WCQ: National Championship Winners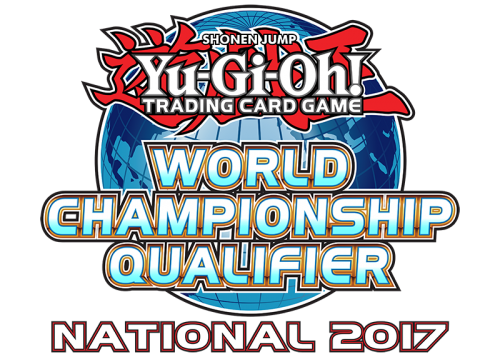 "Nationals Season" has just ended and we'd like to thank each and every one of you for taking part in WCQ: National Championships this year!
Here is a list of National Champions from Europe and Oceania, and the Decks they used to win. Congratulations to all of them on their achievements!
The next major event is the 2017 WCQ: European Championship at the end of June. The National Champions will be competing, so if you want to prove yourself against the best you know where to go!
| | | | | | |
| --- | --- | --- | --- | --- | --- |
| Country | Start Date | Winner Name | Winner Deck | Dragon Duel Winner Name | Dragon Duel Winner Deck |
| Australia | 10/06/2017 | Steven Lau | Zoodiac | Connor D. | – |
| Austria | 20/05/2017 | Patrick Berger | Zoodiac | Felix R. | Draco Zoodiac |
| Belgium | 06/05/2017 | Jan Oliver Gross | Demise Draco | Balthazar . | – |
| Bulgaria | 27/05/2017 | Anastasios Xanidis | Zoodiac | Georgi S. T. | Qliphorts |
| Croatia | 03/06/2017 | Michael Forner | Kaiju Zoodiac | Dominik Ž. | – |
| Czech Republic | 03/06/2017 | Maximilian Kautz | – |   |   |
| Denmark | 03/06/2017 | Kim Just Jensen | Zoodiac |   |   |
| Finland | 27/05/2017 | Sorakunnas Eero | Draco Zoodiac |   |   |
| France | 20/05/2017 | Jonathan Fradet | Draco Zoodiac | Séchet L. | Dino Draco |
| Germany | 03/06/2017 | Joel Ramershoven | Invoked-Windwitch | Luis M. A. | Zoodiac |
| Greece | 14/05/2017 | Christos Sellis | Zoodiac |   |   |
| Hungary | 23/04/2017 | Balázs Bartha | D/D/D |   |   |
| Ireland | 27/05/2017 | Gary White | Zoodiac | Samuel R. | – |
| Israel | 12/04/2017 | Tom Braudo | ABC | Michael B. | – |
| Italy | 10/06/2017 | Daniele Stella | Zoodiac | – | – |
| Kuwait | 05/05/2017 | Ahmed Alibrahim | Dinos |   |   |
| Lithuania | 03/06/2017 | – | – |   |   |
| Malta | 28/05/2017 | Noah Assouline | Zoodiac Kaiju |   |   |
| Netherlands | 13/05/2017 | Max Van Nijverseel | Draco Zoodiac | Lutz V. | – |
| New Zealand | 04/06/2017 | Newzun Zeng | Zoodiac | Brooklyn P.-S. | Yosenju |
| Norway | 13/05/2017 | Magnus Frafjord | Zefra |   |   |
| Poland | 27/05/2017 | Mikołaj Drzewiecki  | Draco Zoodiac |   |   |
| Portugal | 27/05/2017 | Daniel Coimbra | Zoodiac | Mateus S. | Fan Deck |
| Romania | 27/05/2017 | Giorgio Gallo | Kaiju Zoodiac |   |   |
| Serbia | 27/05/2017 | Luka Sojic | – | Strahinja M. | – |
| Slovakia | 13/05/2017 | Roman Porubský | Dinos |   |   |
| Slovenia | 20/05/2017 | Matej Lavrinšek | Draco Zoodiac | Gašper J. | Quickdraw Turbo |
| South Africa | 27/05/2017 | Lungisa Takane | Draco |   |   |
| Spain | 27/05/2017 | Eder Alonso Vinagre | Draco Zoodiac | Rodrigo J. B. C. | Invokers |
| Sweden | 27/05/2017 | Herman Hansson | Zoodiac | Ivan J. | Fluffals |
| Switzerland | 20/05/2017 | Filippo Pura | Draco Yang Zing | Marvin K. | Draco Zefra |
| Turkey | 07/05/2017 | Kaan Tiryakioğlu | Kaiju Zoodiac |   |   |
| United Kingdom | 10/06/2017 | Kali McMorran | Draco Zoodiac | – | – |