03 / 05 / 2017
Win a special Game Mat at your WCQ: National Championship!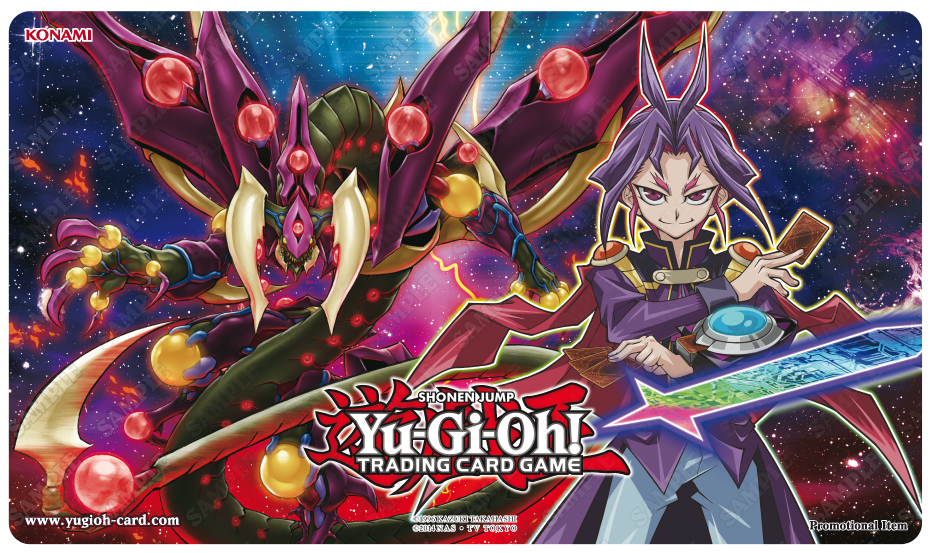 At each of our major tournaments across the world, there's more to do than simply competing in the Main Event(s); you can take part in Public Events as well!
Public Events are smaller activities held alongside major tournaments, which anybody can enter. These events come in various shapes and sizes, but our most popular are the Win-a-Mat events where you can take home an exclusive Game Mat for winning!
Win-a-Mat tournaments are typically 8 person, Single-Elimination events; win 3 Matches and the Game Mat is yours! These events are also a great way to compete with your friends or test out Decks in a competitive environment.
This year's Game Mat (above) features Yuri from Yu-Gi-Oh! ARC-V and Starving Venom Fusion Dragon from Invasion: Vengeance. This Game Mat will be available at the following events (and more), duel your best to win one!
Win-a-Mat tournaments held at 2017 WCQ: National Championships*
Win-a-Mat tournaments held at upcoming Yu-Gi-Oh! Championship Series events in 2017
* Excluding Norway