22 / 02 / 2017
Introducing the European/Oceanic Judge Game Mat for 2017!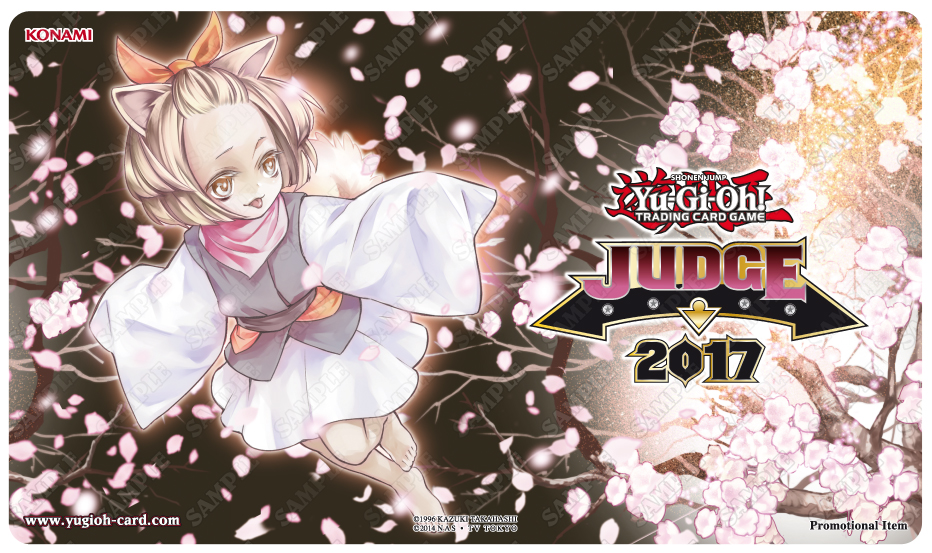 Attention Duelists!
The Yu-Gi-Oh! TCG's Organised Play program for 2017 is entering Nationals season, with the Continental Championships just around the corner.
The running of these events would not be possible without our thousands of volunteers (a.k.a.: "Judges") helping out at local stores and event locations, providing rulings and helpful advice to all of our players.
As a special way of saying thank you to these Judges, those that volunteer at our major events are rewarded with a special Game Mat for their efforts, a Game Mat that can only be obtained by Judges.
The design for this Game Mat changes every year, and we are delighted to announce the design for the 2017 European Judge Game Mat, featuring Ash Blossom & Joyous Spring!
In order to obtain this Game Mat, one must volunteer at one of the following:
Any Yu-Gi-Oh! Championship Series event held in Europe and/or Oceania in 2017 and early 2018 *
Any WCQ: National Championship held in Europe or Oceania in 2017
The 2017 WCQ: European Championship
The 2017 WCQ: Oceanic Championship
* Excluding Yu-Gi-Oh! Championship Series Prague 2017
In order to work at one of these events, a Judge is required to have experience of volunteering at Local and Regional level tournaments.
We hope you enjoy the new European Judge Game Mat for 2017, and look forward to seeing you help out at our events in the future!