Speed Duel: Arena of Lost Souls Launch Celebration
April 2019
to June 2019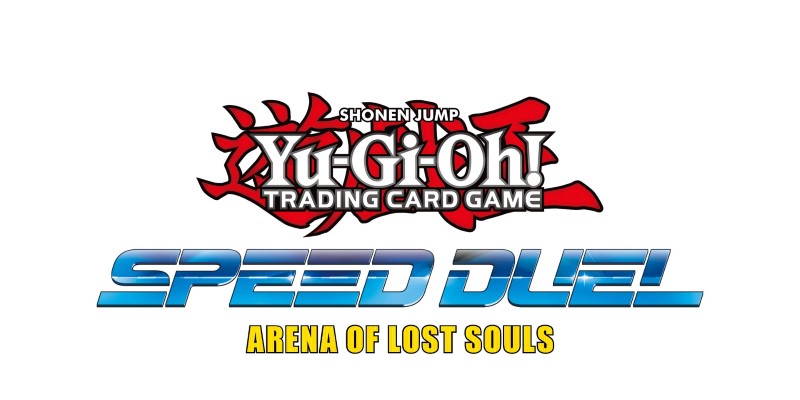 Notice
: Undefined index: Country/Region in
/data/www/www.yugioh-card.com/oc/events/detail.php
on line
280
Notice
: Undefined index: Country/Region in
/data/www/www.yugioh-card.com/oc/events/detail.php
on line
280
Notice
: Undefined index: Country/Region in
/data/www/www.yugioh-card.com/oc/events/detail.php
on line
280
Notice
: Undefined index: Country/Region in
/data/www/www.yugioh-card.com/oc/events/detail.php
on line
280
Notice
: Undefined index: Country/Region in
/data/www/www.yugioh-card.com/oc/events/detail.php
on line
280
Notice
: Undefined index: Country/Region in
/data/www/www.yugioh-card.com/oc/events/detail.php
on line
280
Notice
: Undefined index: Country/Region in
/data/www/www.yugioh-card.com/oc/events/detail.php
on line
280
Notice
: Undefined index: Country/Region in
/data/www/www.yugioh-card.com/oc/events/detail.php
on line
280
Notice
: Undefined index: Country/Region in
/data/www/www.yugioh-card.com/oc/events/detail.php
on line
280
Notice
: Undefined index: Country/Region in
/data/www/www.yugioh-card.com/oc/events/detail.php
on line
280
Notice
: Undefined index: Country/Region in
/data/www/www.yugioh-card.com/oc/events/detail.php
on line
280
Notice
: Undefined index: Country/Region in
/data/www/www.yugioh-card.com/oc/events/detail.php
on line
280
Notice
: Undefined index: Country/Region in
/data/www/www.yugioh-card.com/oc/events/detail.php
on line
280
Notice
: Undefined index: Country/Region in
/data/www/www.yugioh-card.com/oc/events/detail.php
on line
280
Notice
: Undefined index: Country/Region in
/data/www/www.yugioh-card.com/oc/events/detail.php
on line
280
Notice
: Undefined index: Country/Region in
/data/www/www.yugioh-card.com/oc/events/detail.php
on line
280
Notice
: Undefined index: Country/Region in
/data/www/www.yugioh-card.com/oc/events/detail.php
on line
280
Notice
: Undefined index: Country/Region in
/data/www/www.yugioh-card.com/oc/events/detail.php
on line
280
Notice
: Undefined index: Country/Region in
/data/www/www.yugioh-card.com/oc/events/detail.php
on line
280
Notice
: Undefined index: Country/Region in
/data/www/www.yugioh-card.com/oc/events/detail.php
on line
280
Notice
: Undefined index: Country/Region in
/data/www/www.yugioh-card.com/oc/events/detail.php
on line
280
Notice
: Undefined index: Country/Region in
/data/www/www.yugioh-card.com/oc/events/detail.php
on line
280
Notice
: Undefined index: Country/Region in
/data/www/www.yugioh-card.com/oc/events/detail.php
on line
280
Notice
: Undefined index: Country/Region in
/data/www/www.yugioh-card.com/oc/events/detail.php
on line
280
Notice
: Undefined index: Country/Region in
/data/www/www.yugioh-card.com/oc/events/detail.php
on line
280
Notice
: Undefined index: Country/Region in
/data/www/www.yugioh-card.com/oc/events/detail.php
on line
280
Notice
: Undefined index: Country/Region in
/data/www/www.yugioh-card.com/oc/events/detail.php
on line
280
Notice
: Undefined index: Country/Region in
/data/www/www.yugioh-card.com/oc/events/detail.php
on line
280
Notice
: Undefined index: Country/Region in
/data/www/www.yugioh-card.com/oc/events/detail.php
on line
280
Notice
: Undefined index: Country/Region in
/data/www/www.yugioh-card.com/oc/events/detail.php
on line
280
Notice
: Undefined index: Country/Region in
/data/www/www.yugioh-card.com/oc/events/detail.php
on line
280
Notice
: Undefined index: Country/Region in
/data/www/www.yugioh-card.com/oc/events/detail.php
on line
280
Notice
: Undefined index: Country/Region in
/data/www/www.yugioh-card.com/oc/events/detail.php
on line
280
Notice
: Undefined index: Country/Region in
/data/www/www.yugioh-card.com/oc/events/detail.php
on line
280
Notice
: Undefined index: Country/Region in
/data/www/www.yugioh-card.com/oc/events/detail.php
on line
280
Notice
: Undefined index: Country/Region in
/data/www/www.yugioh-card.com/oc/events/detail.php
on line
280
Notice
: Undefined index: Country/Region in
/data/www/www.yugioh-card.com/oc/events/detail.php
on line
280
Notice
: Undefined index: Country/Region in
/data/www/www.yugioh-card.com/oc/events/detail.php
on line
280
Notice
: Undefined index: Country/Region in
/data/www/www.yugioh-card.com/oc/events/detail.php
on line
280
Notice
: Undefined index: Country/Region in
/data/www/www.yugioh-card.com/oc/events/detail.php
on line
280
Notice
: Undefined index: Country/Region in
/data/www/www.yugioh-card.com/oc/events/detail.php
on line
280
Notice
: Undefined index: Country/Region in
/data/www/www.yugioh-card.com/oc/events/detail.php
on line
280
Notice
: Undefined index: Country/Region in
/data/www/www.yugioh-card.com/oc/events/detail.php
on line
280
Notice
: Undefined index: Country/Region in
/data/www/www.yugioh-card.com/oc/events/detail.php
on line
280
Notice
: Undefined index: Country/Region in
/data/www/www.yugioh-card.com/oc/events/detail.php
on line
280
Notice
: Undefined index: Country/Region in
/data/www/www.yugioh-card.com/oc/events/detail.php
on line
280
Notice
: Undefined index: Country/Region in
/data/www/www.yugioh-card.com/oc/events/detail.php
on line
280
Notice
: Undefined index: Country/Region in
/data/www/www.yugioh-card.com/oc/events/detail.php
on line
280
Notice
: Undefined index: Country/Region in
/data/www/www.yugioh-card.com/oc/events/detail.php
on line
280
Notice
: Undefined index: Country/Region in
/data/www/www.yugioh-card.com/oc/events/detail.php
on line
280
Notice
: Undefined index: Country/Region in
/data/www/www.yugioh-card.com/oc/events/detail.php
on line
280
Notice
: Undefined index: Country/Region in
/data/www/www.yugioh-card.com/oc/events/detail.php
on line
280
Notice
: Undefined index: Country/Region in
/data/www/www.yugioh-card.com/oc/events/detail.php
on line
280
Notice
: Undefined index: Country/Region in
/data/www/www.yugioh-card.com/oc/events/detail.php
on line
280
Notice
: Undefined index: Country/Region in
/data/www/www.yugioh-card.com/oc/events/detail.php
on line
280
Notice
: Undefined index: Country/Region in
/data/www/www.yugioh-card.com/oc/events/detail.php
on line
280
Notice
: Undefined index: Country/Region in
/data/www/www.yugioh-card.com/oc/events/detail.php
on line
280
Notice
: Undefined index: Country/Region in
/data/www/www.yugioh-card.com/oc/events/detail.php
on line
280
Notice
: Undefined index: Country/Region in
/data/www/www.yugioh-card.com/oc/events/detail.php
on line
280
Notice
: Undefined index: Country/Region in
/data/www/www.yugioh-card.com/oc/events/detail.php
on line
280
Notice
: Undefined index: Country/Region in
/data/www/www.yugioh-card.com/oc/events/detail.php
on line
280
Notice
: Undefined index: Country/Region in
/data/www/www.yugioh-card.com/oc/events/detail.php
on line
280
Notice
: Undefined index: Country/Region in
/data/www/www.yugioh-card.com/oc/events/detail.php
on line
280
Notice
: Undefined index: Country/Region in
/data/www/www.yugioh-card.com/oc/events/detail.php
on line
280
Notice
: Undefined index: Country/Region in
/data/www/www.yugioh-card.com/oc/events/detail.php
on line
280
Notice
: Undefined index: Country/Region in
/data/www/www.yugioh-card.com/oc/events/detail.php
on line
280
Notice
: Undefined index: Country/Region in
/data/www/www.yugioh-card.com/oc/events/detail.php
on line
280
Notice
: Undefined index: Country/Region in
/data/www/www.yugioh-card.com/oc/events/detail.php
on line
280
Notice
: Undefined index: Country/Region in
/data/www/www.yugioh-card.com/oc/events/detail.php
on line
280
Notice
: Undefined index: Country/Region in
/data/www/www.yugioh-card.com/oc/events/detail.php
on line
280
Notice
: Undefined index: Country/Region in
/data/www/www.yugioh-card.com/oc/events/detail.php
on line
280
Notice
: Undefined index: Country/Region in
/data/www/www.yugioh-card.com/oc/events/detail.php
on line
280
Notice
: Undefined index: Country/Region in
/data/www/www.yugioh-card.com/oc/events/detail.php
on line
280
Notice
: Undefined index: Country/Region in
/data/www/www.yugioh-card.com/oc/events/detail.php
on line
280
Notice
: Undefined index: Country/Region in
/data/www/www.yugioh-card.com/oc/events/detail.php
on line
280
Notice
: Undefined index: Country/Region in
/data/www/www.yugioh-card.com/oc/events/detail.php
on line
290
Notice
: Undefined index: Country/Region in
/data/www/www.yugioh-card.com/oc/events/detail.php
on line
290
Notice
: Undefined index: Country/Region in
/data/www/www.yugioh-card.com/oc/events/detail.php
on line
290
Notice
: Undefined index: Country/Region in
/data/www/www.yugioh-card.com/oc/events/detail.php
on line
290
Notice
: Undefined index: Country/Region in
/data/www/www.yugioh-card.com/oc/events/detail.php
on line
290
Notice
: Undefined index: Country/Region in
/data/www/www.yugioh-card.com/oc/events/detail.php
on line
290
Notice
: Undefined index: Country/Region in
/data/www/www.yugioh-card.com/oc/events/detail.php
on line
290
Notice
: Undefined index: Country/Region in
/data/www/www.yugioh-card.com/oc/events/detail.php
on line
290
Notice
: Undefined index: Country/Region in
/data/www/www.yugioh-card.com/oc/events/detail.php
on line
290
Notice
: Undefined index: Country/Region in
/data/www/www.yugioh-card.com/oc/events/detail.php
on line
290
Notice
: Undefined index: Country/Region in
/data/www/www.yugioh-card.com/oc/events/detail.php
on line
290
Notice
: Undefined index: Country/Region in
/data/www/www.yugioh-card.com/oc/events/detail.php
on line
290
Notice
: Undefined index: Country/Region in
/data/www/www.yugioh-card.com/oc/events/detail.php
on line
290
Notice
: Undefined index: Country/Region in
/data/www/www.yugioh-card.com/oc/events/detail.php
on line
290
Notice
: Undefined index: Country/Region in
/data/www/www.yugioh-card.com/oc/events/detail.php
on line
290
Notice
: Undefined index: Country/Region in
/data/www/www.yugioh-card.com/oc/events/detail.php
on line
290
Notice
: Undefined index: Country/Region in
/data/www/www.yugioh-card.com/oc/events/detail.php
on line
290
Notice
: Undefined index: Country/Region in
/data/www/www.yugioh-card.com/oc/events/detail.php
on line
290
Notice
: Undefined index: Country/Region in
/data/www/www.yugioh-card.com/oc/events/detail.php
on line
290
Notice
: Undefined index: Country/Region in
/data/www/www.yugioh-card.com/oc/events/detail.php
on line
290
Notice
: Undefined index: Country/Region in
/data/www/www.yugioh-card.com/oc/events/detail.php
on line
290
Notice
: Undefined index: Country/Region in
/data/www/www.yugioh-card.com/oc/events/detail.php
on line
290
Notice
: Undefined index: Country/Region in
/data/www/www.yugioh-card.com/oc/events/detail.php
on line
290
Notice
: Undefined index: Country/Region in
/data/www/www.yugioh-card.com/oc/events/detail.php
on line
290
Notice
: Undefined index: Country/Region in
/data/www/www.yugioh-card.com/oc/events/detail.php
on line
290
Notice
: Undefined index: Country/Region in
/data/www/www.yugioh-card.com/oc/events/detail.php
on line
290
Notice
: Undefined index: Country/Region in
/data/www/www.yugioh-card.com/oc/events/detail.php
on line
290
Notice
: Undefined index: Country/Region in
/data/www/www.yugioh-card.com/oc/events/detail.php
on line
290
Notice
: Undefined index: Country/Region in
/data/www/www.yugioh-card.com/oc/events/detail.php
on line
290
Notice
: Undefined index: Country/Region in
/data/www/www.yugioh-card.com/oc/events/detail.php
on line
290
Notice
: Undefined index: Country/Region in
/data/www/www.yugioh-card.com/oc/events/detail.php
on line
290
Notice
: Undefined index: Country/Region in
/data/www/www.yugioh-card.com/oc/events/detail.php
on line
290
Notice
: Undefined index: Country/Region in
/data/www/www.yugioh-card.com/oc/events/detail.php
on line
290
Notice
: Undefined index: Country/Region in
/data/www/www.yugioh-card.com/oc/events/detail.php
on line
290
Notice
: Undefined index: Country/Region in
/data/www/www.yugioh-card.com/oc/events/detail.php
on line
290
Notice
: Undefined index: Country/Region in
/data/www/www.yugioh-card.com/oc/events/detail.php
on line
290
Notice
: Undefined index: Country/Region in
/data/www/www.yugioh-card.com/oc/events/detail.php
on line
290
Notice
: Undefined index: Country/Region in
/data/www/www.yugioh-card.com/oc/events/detail.php
on line
290
Notice
: Undefined index: Country/Region in
/data/www/www.yugioh-card.com/oc/events/detail.php
on line
290
Notice
: Undefined index: Country/Region in
/data/www/www.yugioh-card.com/oc/events/detail.php
on line
290
Notice
: Undefined index: Country/Region in
/data/www/www.yugioh-card.com/oc/events/detail.php
on line
290
Notice
: Undefined index: Country/Region in
/data/www/www.yugioh-card.com/oc/events/detail.php
on line
290
Notice
: Undefined index: Country/Region in
/data/www/www.yugioh-card.com/oc/events/detail.php
on line
290
Notice
: Undefined index: Country/Region in
/data/www/www.yugioh-card.com/oc/events/detail.php
on line
290
Notice
: Undefined index: Country/Region in
/data/www/www.yugioh-card.com/oc/events/detail.php
on line
290
Notice
: Undefined index: Country/Region in
/data/www/www.yugioh-card.com/oc/events/detail.php
on line
290
Notice
: Undefined index: Country/Region in
/data/www/www.yugioh-card.com/oc/events/detail.php
on line
290
Notice
: Undefined index: Country/Region in
/data/www/www.yugioh-card.com/oc/events/detail.php
on line
290
Notice
: Undefined index: Country/Region in
/data/www/www.yugioh-card.com/oc/events/detail.php
on line
290
Notice
: Undefined index: Country/Region in
/data/www/www.yugioh-card.com/oc/events/detail.php
on line
290
Notice
: Undefined index: Country/Region in
/data/www/www.yugioh-card.com/oc/events/detail.php
on line
290
Notice
: Undefined index: Country/Region in
/data/www/www.yugioh-card.com/oc/events/detail.php
on line
290
Notice
: Undefined index: Country/Region in
/data/www/www.yugioh-card.com/oc/events/detail.php
on line
290
Notice
: Undefined index: Country/Region in
/data/www/www.yugioh-card.com/oc/events/detail.php
on line
290
Notice
: Undefined index: Country/Region in
/data/www/www.yugioh-card.com/oc/events/detail.php
on line
290
Notice
: Undefined index: Country/Region in
/data/www/www.yugioh-card.com/oc/events/detail.php
on line
290
Notice
: Undefined index: Country/Region in
/data/www/www.yugioh-card.com/oc/events/detail.php
on line
290
Notice
: Undefined index: Country/Region in
/data/www/www.yugioh-card.com/oc/events/detail.php
on line
290
Notice
: Undefined index: Country/Region in
/data/www/www.yugioh-card.com/oc/events/detail.php
on line
290
Notice
: Undefined index: Country/Region in
/data/www/www.yugioh-card.com/oc/events/detail.php
on line
290
Notice
: Undefined index: Country/Region in
/data/www/www.yugioh-card.com/oc/events/detail.php
on line
290
Notice
: Undefined index: Country/Region in
/data/www/www.yugioh-card.com/oc/events/detail.php
on line
290
Notice
: Undefined index: Country/Region in
/data/www/www.yugioh-card.com/oc/events/detail.php
on line
290
Notice
: Undefined index: Country/Region in
/data/www/www.yugioh-card.com/oc/events/detail.php
on line
290
Notice
: Undefined index: Country/Region in
/data/www/www.yugioh-card.com/oc/events/detail.php
on line
290
Notice
: Undefined index: Country/Region in
/data/www/www.yugioh-card.com/oc/events/detail.php
on line
290
Notice
: Undefined index: Country/Region in
/data/www/www.yugioh-card.com/oc/events/detail.php
on line
290
Notice
: Undefined index: Country/Region in
/data/www/www.yugioh-card.com/oc/events/detail.php
on line
290
Notice
: Undefined index: Country/Region in
/data/www/www.yugioh-card.com/oc/events/detail.php
on line
290
Notice
: Undefined index: Country/Region in
/data/www/www.yugioh-card.com/oc/events/detail.php
on line
290
Notice
: Undefined index: Country/Region in
/data/www/www.yugioh-card.com/oc/events/detail.php
on line
290
Notice
: Undefined index: Country/Region in
/data/www/www.yugioh-card.com/oc/events/detail.php
on line
290
Notice
: Undefined index: Country/Region in
/data/www/www.yugioh-card.com/oc/events/detail.php
on line
290
Notice
: Undefined index: Country/Region in
/data/www/www.yugioh-card.com/oc/events/detail.php
on line
290
Notice
: Undefined index: Country/Region in
/data/www/www.yugioh-card.com/oc/events/detail.php
on line
290
Notice
: Undefined index: Building Name in
/data/www/www.yugioh-card.com/oc/events/detail.php
on line
301
Notice
: Undefined index: Street Address/Block Number in
/data/www/www.yugioh-card.com/oc/events/detail.php
on line
301
Notice
: Undefined index: City in
/data/www/www.yugioh-card.com/oc/events/detail.php
on line
301
Notice
: Undefined index: Zip Code/Postal Code in
/data/www/www.yugioh-card.com/oc/events/detail.php
on line
301
Notice
: Undefined index: Building Name in
/data/www/www.yugioh-card.com/oc/events/detail.php
on line
301
Notice
: Undefined index: Street Address/Block Number in
/data/www/www.yugioh-card.com/oc/events/detail.php
on line
301
Notice
: Undefined index: City in
/data/www/www.yugioh-card.com/oc/events/detail.php
on line
301
Notice
: Undefined index: Zip Code/Postal Code in
/data/www/www.yugioh-card.com/oc/events/detail.php
on line
301
Notice
: Undefined index: Building Name in
/data/www/www.yugioh-card.com/oc/events/detail.php
on line
301
Notice
: Undefined index: Street Address/Block Number in
/data/www/www.yugioh-card.com/oc/events/detail.php
on line
301
Notice
: Undefined index: City in
/data/www/www.yugioh-card.com/oc/events/detail.php
on line
301
Notice
: Undefined index: Zip Code/Postal Code in
/data/www/www.yugioh-card.com/oc/events/detail.php
on line
301
Notice
: Undefined index: Building Name in
/data/www/www.yugioh-card.com/oc/events/detail.php
on line
301
Notice
: Undefined index: Street Address/Block Number in
/data/www/www.yugioh-card.com/oc/events/detail.php
on line
301
Notice
: Undefined index: City in
/data/www/www.yugioh-card.com/oc/events/detail.php
on line
301
Notice
: Undefined index: Zip Code/Postal Code in
/data/www/www.yugioh-card.com/oc/events/detail.php
on line
301
Notice
: Undefined index: Building Name in
/data/www/www.yugioh-card.com/oc/events/detail.php
on line
301
Notice
: Undefined index: Street Address/Block Number in
/data/www/www.yugioh-card.com/oc/events/detail.php
on line
301
Notice
: Undefined index: City in
/data/www/www.yugioh-card.com/oc/events/detail.php
on line
301
Notice
: Undefined index: Zip Code/Postal Code in
/data/www/www.yugioh-card.com/oc/events/detail.php
on line
301
Notice
: Undefined index: Building Name in
/data/www/www.yugioh-card.com/oc/events/detail.php
on line
301
Notice
: Undefined index: Street Address/Block Number in
/data/www/www.yugioh-card.com/oc/events/detail.php
on line
301
Notice
: Undefined index: City in
/data/www/www.yugioh-card.com/oc/events/detail.php
on line
301
Notice
: Undefined index: Zip Code/Postal Code in
/data/www/www.yugioh-card.com/oc/events/detail.php
on line
301
Notice
: Undefined index: Building Name in
/data/www/www.yugioh-card.com/oc/events/detail.php
on line
301
Notice
: Undefined index: Street Address/Block Number in
/data/www/www.yugioh-card.com/oc/events/detail.php
on line
301
Notice
: Undefined index: City in
/data/www/www.yugioh-card.com/oc/events/detail.php
on line
301
Notice
: Undefined index: Zip Code/Postal Code in
/data/www/www.yugioh-card.com/oc/events/detail.php
on line
301
Notice
: Undefined index: Building Name in
/data/www/www.yugioh-card.com/oc/events/detail.php
on line
301
Notice
: Undefined index: Street Address/Block Number in
/data/www/www.yugioh-card.com/oc/events/detail.php
on line
301
Notice
: Undefined index: City in
/data/www/www.yugioh-card.com/oc/events/detail.php
on line
301
Notice
: Undefined index: Zip Code/Postal Code in
/data/www/www.yugioh-card.com/oc/events/detail.php
on line
301
Notice
: Undefined index: Building Name in
/data/www/www.yugioh-card.com/oc/events/detail.php
on line
301
Notice
: Undefined index: Street Address/Block Number in
/data/www/www.yugioh-card.com/oc/events/detail.php
on line
301
Notice
: Undefined index: City in
/data/www/www.yugioh-card.com/oc/events/detail.php
on line
301
Notice
: Undefined index: Zip Code/Postal Code in
/data/www/www.yugioh-card.com/oc/events/detail.php
on line
301
Notice
: Undefined index: Building Name in
/data/www/www.yugioh-card.com/oc/events/detail.php
on line
301
Notice
: Undefined index: Street Address/Block Number in
/data/www/www.yugioh-card.com/oc/events/detail.php
on line
301
Notice
: Undefined index: City in
/data/www/www.yugioh-card.com/oc/events/detail.php
on line
301
Notice
: Undefined index: Zip Code/Postal Code in
/data/www/www.yugioh-card.com/oc/events/detail.php
on line
301
Notice
: Undefined index: Building Name in
/data/www/www.yugioh-card.com/oc/events/detail.php
on line
301
Notice
: Undefined index: Street Address/Block Number in
/data/www/www.yugioh-card.com/oc/events/detail.php
on line
301
Notice
: Undefined index: City in
/data/www/www.yugioh-card.com/oc/events/detail.php
on line
301
Notice
: Undefined index: Zip Code/Postal Code in
/data/www/www.yugioh-card.com/oc/events/detail.php
on line
301
Notice
: Undefined index: Building Name in
/data/www/www.yugioh-card.com/oc/events/detail.php
on line
301
Notice
: Undefined index: Street Address/Block Number in
/data/www/www.yugioh-card.com/oc/events/detail.php
on line
301
Notice
: Undefined index: City in
/data/www/www.yugioh-card.com/oc/events/detail.php
on line
301
Notice
: Undefined index: Zip Code/Postal Code in
/data/www/www.yugioh-card.com/oc/events/detail.php
on line
301
Notice
: Undefined index: Building Name in
/data/www/www.yugioh-card.com/oc/events/detail.php
on line
301
Notice
: Undefined index: Street Address/Block Number in
/data/www/www.yugioh-card.com/oc/events/detail.php
on line
301
Notice
: Undefined index: City in
/data/www/www.yugioh-card.com/oc/events/detail.php
on line
301
Notice
: Undefined index: Zip Code/Postal Code in
/data/www/www.yugioh-card.com/oc/events/detail.php
on line
301
Notice
: Undefined index: Building Name in
/data/www/www.yugioh-card.com/oc/events/detail.php
on line
301
Notice
: Undefined index: Street Address/Block Number in
/data/www/www.yugioh-card.com/oc/events/detail.php
on line
301
Notice
: Undefined index: City in
/data/www/www.yugioh-card.com/oc/events/detail.php
on line
301
Notice
: Undefined index: Zip Code/Postal Code in
/data/www/www.yugioh-card.com/oc/events/detail.php
on line
301
Notice
: Undefined index: Building Name in
/data/www/www.yugioh-card.com/oc/events/detail.php
on line
301
Notice
: Undefined index: Street Address/Block Number in
/data/www/www.yugioh-card.com/oc/events/detail.php
on line
301
Notice
: Undefined index: City in
/data/www/www.yugioh-card.com/oc/events/detail.php
on line
301
Notice
: Undefined index: Zip Code/Postal Code in
/data/www/www.yugioh-card.com/oc/events/detail.php
on line
301
Notice
: Undefined index: Building Name in
/data/www/www.yugioh-card.com/oc/events/detail.php
on line
301
Notice
: Undefined index: Street Address/Block Number in
/data/www/www.yugioh-card.com/oc/events/detail.php
on line
301
Notice
: Undefined index: City in
/data/www/www.yugioh-card.com/oc/events/detail.php
on line
301
Notice
: Undefined index: Zip Code/Postal Code in
/data/www/www.yugioh-card.com/oc/events/detail.php
on line
301
Notice
: Undefined index: Building Name in
/data/www/www.yugioh-card.com/oc/events/detail.php
on line
301
Notice
: Undefined index: Street Address/Block Number in
/data/www/www.yugioh-card.com/oc/events/detail.php
on line
301
Notice
: Undefined index: City in
/data/www/www.yugioh-card.com/oc/events/detail.php
on line
301
Notice
: Undefined index: Zip Code/Postal Code in
/data/www/www.yugioh-card.com/oc/events/detail.php
on line
301
Notice
: Undefined index: Building Name in
/data/www/www.yugioh-card.com/oc/events/detail.php
on line
301
Notice
: Undefined index: Street Address/Block Number in
/data/www/www.yugioh-card.com/oc/events/detail.php
on line
301
Notice
: Undefined index: City in
/data/www/www.yugioh-card.com/oc/events/detail.php
on line
301
Notice
: Undefined index: Zip Code/Postal Code in
/data/www/www.yugioh-card.com/oc/events/detail.php
on line
301
Notice
: Undefined index: Building Name in
/data/www/www.yugioh-card.com/oc/events/detail.php
on line
301
Notice
: Undefined index: Street Address/Block Number in
/data/www/www.yugioh-card.com/oc/events/detail.php
on line
301
Notice
: Undefined index: City in
/data/www/www.yugioh-card.com/oc/events/detail.php
on line
301
Notice
: Undefined index: Zip Code/Postal Code in
/data/www/www.yugioh-card.com/oc/events/detail.php
on line
301
Notice
: Undefined index: Building Name in
/data/www/www.yugioh-card.com/oc/events/detail.php
on line
301
Notice
: Undefined index: Street Address/Block Number in
/data/www/www.yugioh-card.com/oc/events/detail.php
on line
301
Notice
: Undefined index: City in
/data/www/www.yugioh-card.com/oc/events/detail.php
on line
301
Notice
: Undefined index: Zip Code/Postal Code in
/data/www/www.yugioh-card.com/oc/events/detail.php
on line
301
Notice
: Undefined index: Building Name in
/data/www/www.yugioh-card.com/oc/events/detail.php
on line
301
Notice
: Undefined index: Street Address/Block Number in
/data/www/www.yugioh-card.com/oc/events/detail.php
on line
301
Notice
: Undefined index: City in
/data/www/www.yugioh-card.com/oc/events/detail.php
on line
301
Notice
: Undefined index: Zip Code/Postal Code in
/data/www/www.yugioh-card.com/oc/events/detail.php
on line
301
Notice
: Undefined index: Building Name in
/data/www/www.yugioh-card.com/oc/events/detail.php
on line
301
Notice
: Undefined index: Street Address/Block Number in
/data/www/www.yugioh-card.com/oc/events/detail.php
on line
301
Notice
: Undefined index: City in
/data/www/www.yugioh-card.com/oc/events/detail.php
on line
301
Notice
: Undefined index: Zip Code/Postal Code in
/data/www/www.yugioh-card.com/oc/events/detail.php
on line
301
Notice
: Undefined index: Building Name in
/data/www/www.yugioh-card.com/oc/events/detail.php
on line
301
Notice
: Undefined index: Street Address/Block Number in
/data/www/www.yugioh-card.com/oc/events/detail.php
on line
301
Notice
: Undefined index: City in
/data/www/www.yugioh-card.com/oc/events/detail.php
on line
301
Notice
: Undefined index: Zip Code/Postal Code in
/data/www/www.yugioh-card.com/oc/events/detail.php
on line
301
Notice
: Undefined index: Building Name in
/data/www/www.yugioh-card.com/oc/events/detail.php
on line
301
Notice
: Undefined index: Street Address/Block Number in
/data/www/www.yugioh-card.com/oc/events/detail.php
on line
301
Notice
: Undefined index: City in
/data/www/www.yugioh-card.com/oc/events/detail.php
on line
301
Notice
: Undefined index: Zip Code/Postal Code in
/data/www/www.yugioh-card.com/oc/events/detail.php
on line
301
Notice
: Undefined index: Building Name in
/data/www/www.yugioh-card.com/oc/events/detail.php
on line
301
Notice
: Undefined index: Street Address/Block Number in
/data/www/www.yugioh-card.com/oc/events/detail.php
on line
301
Notice
: Undefined index: City in
/data/www/www.yugioh-card.com/oc/events/detail.php
on line
301
Notice
: Undefined index: Zip Code/Postal Code in
/data/www/www.yugioh-card.com/oc/events/detail.php
on line
301
Notice
: Undefined index: Building Name in
/data/www/www.yugioh-card.com/oc/events/detail.php
on line
301
Notice
: Undefined index: Street Address/Block Number in
/data/www/www.yugioh-card.com/oc/events/detail.php
on line
301
Notice
: Undefined index: City in
/data/www/www.yugioh-card.com/oc/events/detail.php
on line
301
Notice
: Undefined index: Zip Code/Postal Code in
/data/www/www.yugioh-card.com/oc/events/detail.php
on line
301
Notice
: Undefined index: Building Name in
/data/www/www.yugioh-card.com/oc/events/detail.php
on line
301
Notice
: Undefined index: Street Address/Block Number in
/data/www/www.yugioh-card.com/oc/events/detail.php
on line
301
Notice
: Undefined index: City in
/data/www/www.yugioh-card.com/oc/events/detail.php
on line
301
Notice
: Undefined index: Zip Code/Postal Code in
/data/www/www.yugioh-card.com/oc/events/detail.php
on line
301
Notice
: Undefined index: Building Name in
/data/www/www.yugioh-card.com/oc/events/detail.php
on line
301
Notice
: Undefined index: Street Address/Block Number in
/data/www/www.yugioh-card.com/oc/events/detail.php
on line
301
Notice
: Undefined index: City in
/data/www/www.yugioh-card.com/oc/events/detail.php
on line
301
Notice
: Undefined index: Zip Code/Postal Code in
/data/www/www.yugioh-card.com/oc/events/detail.php
on line
301
Notice
: Undefined index: Building Name in
/data/www/www.yugioh-card.com/oc/events/detail.php
on line
301
Notice
: Undefined index: Street Address/Block Number in
/data/www/www.yugioh-card.com/oc/events/detail.php
on line
301
Notice
: Undefined index: City in
/data/www/www.yugioh-card.com/oc/events/detail.php
on line
301
Notice
: Undefined index: Zip Code/Postal Code in
/data/www/www.yugioh-card.com/oc/events/detail.php
on line
301
Notice
: Undefined index: Building Name in
/data/www/www.yugioh-card.com/oc/events/detail.php
on line
301
Notice
: Undefined index: Street Address/Block Number in
/data/www/www.yugioh-card.com/oc/events/detail.php
on line
301
Notice
: Undefined index: City in
/data/www/www.yugioh-card.com/oc/events/detail.php
on line
301
Notice
: Undefined index: Zip Code/Postal Code in
/data/www/www.yugioh-card.com/oc/events/detail.php
on line
301
Notice
: Undefined index: Building Name in
/data/www/www.yugioh-card.com/oc/events/detail.php
on line
301
Notice
: Undefined index: Street Address/Block Number in
/data/www/www.yugioh-card.com/oc/events/detail.php
on line
301
Notice
: Undefined index: City in
/data/www/www.yugioh-card.com/oc/events/detail.php
on line
301
Notice
: Undefined index: Zip Code/Postal Code in
/data/www/www.yugioh-card.com/oc/events/detail.php
on line
301
Notice
: Undefined index: Building Name in
/data/www/www.yugioh-card.com/oc/events/detail.php
on line
301
Notice
: Undefined index: Street Address/Block Number in
/data/www/www.yugioh-card.com/oc/events/detail.php
on line
301
Notice
: Undefined index: City in
/data/www/www.yugioh-card.com/oc/events/detail.php
on line
301
Notice
: Undefined index: Zip Code/Postal Code in
/data/www/www.yugioh-card.com/oc/events/detail.php
on line
301
Notice
: Undefined index: Building Name in
/data/www/www.yugioh-card.com/oc/events/detail.php
on line
301
Notice
: Undefined index: Street Address/Block Number in
/data/www/www.yugioh-card.com/oc/events/detail.php
on line
301
Notice
: Undefined index: City in
/data/www/www.yugioh-card.com/oc/events/detail.php
on line
301
Notice
: Undefined index: Zip Code/Postal Code in
/data/www/www.yugioh-card.com/oc/events/detail.php
on line
301
Notice
: Undefined index: Building Name in
/data/www/www.yugioh-card.com/oc/events/detail.php
on line
301
Notice
: Undefined index: Street Address/Block Number in
/data/www/www.yugioh-card.com/oc/events/detail.php
on line
301
Notice
: Undefined index: City in
/data/www/www.yugioh-card.com/oc/events/detail.php
on line
301
Notice
: Undefined index: Zip Code/Postal Code in
/data/www/www.yugioh-card.com/oc/events/detail.php
on line
301
Notice
: Undefined index: Building Name in
/data/www/www.yugioh-card.com/oc/events/detail.php
on line
301
Notice
: Undefined index: Street Address/Block Number in
/data/www/www.yugioh-card.com/oc/events/detail.php
on line
301
Notice
: Undefined index: City in
/data/www/www.yugioh-card.com/oc/events/detail.php
on line
301
Notice
: Undefined index: Zip Code/Postal Code in
/data/www/www.yugioh-card.com/oc/events/detail.php
on line
301
Notice
: Undefined index: Building Name in
/data/www/www.yugioh-card.com/oc/events/detail.php
on line
301
Notice
: Undefined index: Street Address/Block Number in
/data/www/www.yugioh-card.com/oc/events/detail.php
on line
301
Notice
: Undefined index: City in
/data/www/www.yugioh-card.com/oc/events/detail.php
on line
301
Notice
: Undefined index: Zip Code/Postal Code in
/data/www/www.yugioh-card.com/oc/events/detail.php
on line
301
Notice
: Undefined index: Building Name in
/data/www/www.yugioh-card.com/oc/events/detail.php
on line
301
Notice
: Undefined index: Street Address/Block Number in
/data/www/www.yugioh-card.com/oc/events/detail.php
on line
301
Notice
: Undefined index: City in
/data/www/www.yugioh-card.com/oc/events/detail.php
on line
301
Notice
: Undefined index: Zip Code/Postal Code in
/data/www/www.yugioh-card.com/oc/events/detail.php
on line
301
Notice
: Undefined index: Building Name in
/data/www/www.yugioh-card.com/oc/events/detail.php
on line
301
Notice
: Undefined index: Street Address/Block Number in
/data/www/www.yugioh-card.com/oc/events/detail.php
on line
301
Notice
: Undefined index: City in
/data/www/www.yugioh-card.com/oc/events/detail.php
on line
301
Notice
: Undefined index: Zip Code/Postal Code in
/data/www/www.yugioh-card.com/oc/events/detail.php
on line
301
Notice
: Undefined index: Building Name in
/data/www/www.yugioh-card.com/oc/events/detail.php
on line
301
Notice
: Undefined index: Street Address/Block Number in
/data/www/www.yugioh-card.com/oc/events/detail.php
on line
301
Notice
: Undefined index: City in
/data/www/www.yugioh-card.com/oc/events/detail.php
on line
301
Notice
: Undefined index: Zip Code/Postal Code in
/data/www/www.yugioh-card.com/oc/events/detail.php
on line
301
Notice
: Undefined index: Building Name in
/data/www/www.yugioh-card.com/oc/events/detail.php
on line
301
Notice
: Undefined index: Street Address/Block Number in
/data/www/www.yugioh-card.com/oc/events/detail.php
on line
301
Notice
: Undefined index: City in
/data/www/www.yugioh-card.com/oc/events/detail.php
on line
301
Notice
: Undefined index: Zip Code/Postal Code in
/data/www/www.yugioh-card.com/oc/events/detail.php
on line
301
Notice
: Undefined index: Building Name in
/data/www/www.yugioh-card.com/oc/events/detail.php
on line
301
Notice
: Undefined index: Street Address/Block Number in
/data/www/www.yugioh-card.com/oc/events/detail.php
on line
301
Notice
: Undefined index: City in
/data/www/www.yugioh-card.com/oc/events/detail.php
on line
301
Notice
: Undefined index: Zip Code/Postal Code in
/data/www/www.yugioh-card.com/oc/events/detail.php
on line
301
Notice
: Undefined index: Building Name in
/data/www/www.yugioh-card.com/oc/events/detail.php
on line
301
Notice
: Undefined index: Street Address/Block Number in
/data/www/www.yugioh-card.com/oc/events/detail.php
on line
301
Notice
: Undefined index: City in
/data/www/www.yugioh-card.com/oc/events/detail.php
on line
301
Notice
: Undefined index: Zip Code/Postal Code in
/data/www/www.yugioh-card.com/oc/events/detail.php
on line
301
Notice
: Undefined index: Building Name in
/data/www/www.yugioh-card.com/oc/events/detail.php
on line
301
Notice
: Undefined index: Street Address/Block Number in
/data/www/www.yugioh-card.com/oc/events/detail.php
on line
301
Notice
: Undefined index: City in
/data/www/www.yugioh-card.com/oc/events/detail.php
on line
301
Notice
: Undefined index: Zip Code/Postal Code in
/data/www/www.yugioh-card.com/oc/events/detail.php
on line
301
Notice
: Undefined index: Building Name in
/data/www/www.yugioh-card.com/oc/events/detail.php
on line
301
Notice
: Undefined index: Street Address/Block Number in
/data/www/www.yugioh-card.com/oc/events/detail.php
on line
301
Notice
: Undefined index: City in
/data/www/www.yugioh-card.com/oc/events/detail.php
on line
301
Notice
: Undefined index: Zip Code/Postal Code in
/data/www/www.yugioh-card.com/oc/events/detail.php
on line
301
Notice
: Undefined index: Building Name in
/data/www/www.yugioh-card.com/oc/events/detail.php
on line
301
Notice
: Undefined index: Street Address/Block Number in
/data/www/www.yugioh-card.com/oc/events/detail.php
on line
301
Notice
: Undefined index: City in
/data/www/www.yugioh-card.com/oc/events/detail.php
on line
301
Notice
: Undefined index: Zip Code/Postal Code in
/data/www/www.yugioh-card.com/oc/events/detail.php
on line
301
Notice
: Undefined index: Building Name in
/data/www/www.yugioh-card.com/oc/events/detail.php
on line
301
Notice
: Undefined index: Street Address/Block Number in
/data/www/www.yugioh-card.com/oc/events/detail.php
on line
301
Notice
: Undefined index: City in
/data/www/www.yugioh-card.com/oc/events/detail.php
on line
301
Notice
: Undefined index: Zip Code/Postal Code in
/data/www/www.yugioh-card.com/oc/events/detail.php
on line
301
Notice
: Undefined index: Building Name in
/data/www/www.yugioh-card.com/oc/events/detail.php
on line
301
Notice
: Undefined index: Street Address/Block Number in
/data/www/www.yugioh-card.com/oc/events/detail.php
on line
301
Notice
: Undefined index: City in
/data/www/www.yugioh-card.com/oc/events/detail.php
on line
301
Notice
: Undefined index: Zip Code/Postal Code in
/data/www/www.yugioh-card.com/oc/events/detail.php
on line
301
Notice
: Undefined index: Building Name in
/data/www/www.yugioh-card.com/oc/events/detail.php
on line
301
Notice
: Undefined index: Street Address/Block Number in
/data/www/www.yugioh-card.com/oc/events/detail.php
on line
301
Notice
: Undefined index: City in
/data/www/www.yugioh-card.com/oc/events/detail.php
on line
301
Notice
: Undefined index: Zip Code/Postal Code in
/data/www/www.yugioh-card.com/oc/events/detail.php
on line
301
Notice
: Undefined index: Building Name in
/data/www/www.yugioh-card.com/oc/events/detail.php
on line
301
Notice
: Undefined index: Street Address/Block Number in
/data/www/www.yugioh-card.com/oc/events/detail.php
on line
301
Notice
: Undefined index: City in
/data/www/www.yugioh-card.com/oc/events/detail.php
on line
301
Notice
: Undefined index: Zip Code/Postal Code in
/data/www/www.yugioh-card.com/oc/events/detail.php
on line
301
Notice
: Undefined index: Building Name in
/data/www/www.yugioh-card.com/oc/events/detail.php
on line
301
Notice
: Undefined index: Street Address/Block Number in
/data/www/www.yugioh-card.com/oc/events/detail.php
on line
301
Notice
: Undefined index: City in
/data/www/www.yugioh-card.com/oc/events/detail.php
on line
301
Notice
: Undefined index: Zip Code/Postal Code in
/data/www/www.yugioh-card.com/oc/events/detail.php
on line
301
Notice
: Undefined index: Building Name in
/data/www/www.yugioh-card.com/oc/events/detail.php
on line
301
Notice
: Undefined index: Street Address/Block Number in
/data/www/www.yugioh-card.com/oc/events/detail.php
on line
301
Notice
: Undefined index: City in
/data/www/www.yugioh-card.com/oc/events/detail.php
on line
301
Notice
: Undefined index: Zip Code/Postal Code in
/data/www/www.yugioh-card.com/oc/events/detail.php
on line
301
Notice
: Undefined index: Building Name in
/data/www/www.yugioh-card.com/oc/events/detail.php
on line
301
Notice
: Undefined index: Street Address/Block Number in
/data/www/www.yugioh-card.com/oc/events/detail.php
on line
301
Notice
: Undefined index: City in
/data/www/www.yugioh-card.com/oc/events/detail.php
on line
301
Notice
: Undefined index: Zip Code/Postal Code in
/data/www/www.yugioh-card.com/oc/events/detail.php
on line
301
Notice
: Undefined index: Building Name in
/data/www/www.yugioh-card.com/oc/events/detail.php
on line
301
Notice
: Undefined index: Street Address/Block Number in
/data/www/www.yugioh-card.com/oc/events/detail.php
on line
301
Notice
: Undefined index: City in
/data/www/www.yugioh-card.com/oc/events/detail.php
on line
301
Notice
: Undefined index: Zip Code/Postal Code in
/data/www/www.yugioh-card.com/oc/events/detail.php
on line
301
Notice
: Undefined index: Building Name in
/data/www/www.yugioh-card.com/oc/events/detail.php
on line
301
Notice
: Undefined index: Street Address/Block Number in
/data/www/www.yugioh-card.com/oc/events/detail.php
on line
301
Notice
: Undefined index: City in
/data/www/www.yugioh-card.com/oc/events/detail.php
on line
301
Notice
: Undefined index: Zip Code/Postal Code in
/data/www/www.yugioh-card.com/oc/events/detail.php
on line
301
Notice
: Undefined index: Building Name in
/data/www/www.yugioh-card.com/oc/events/detail.php
on line
301
Notice
: Undefined index: Street Address/Block Number in
/data/www/www.yugioh-card.com/oc/events/detail.php
on line
301
Notice
: Undefined index: City in
/data/www/www.yugioh-card.com/oc/events/detail.php
on line
301
Notice
: Undefined index: Zip Code/Postal Code in
/data/www/www.yugioh-card.com/oc/events/detail.php
on line
301
Notice
: Undefined index: Building Name in
/data/www/www.yugioh-card.com/oc/events/detail.php
on line
301
Notice
: Undefined index: Street Address/Block Number in
/data/www/www.yugioh-card.com/oc/events/detail.php
on line
301
Notice
: Undefined index: City in
/data/www/www.yugioh-card.com/oc/events/detail.php
on line
301
Notice
: Undefined index: Zip Code/Postal Code in
/data/www/www.yugioh-card.com/oc/events/detail.php
on line
301
Notice
: Undefined index: Building Name in
/data/www/www.yugioh-card.com/oc/events/detail.php
on line
301
Notice
: Undefined index: Street Address/Block Number in
/data/www/www.yugioh-card.com/oc/events/detail.php
on line
301
Notice
: Undefined index: City in
/data/www/www.yugioh-card.com/oc/events/detail.php
on line
301
Notice
: Undefined index: Zip Code/Postal Code in
/data/www/www.yugioh-card.com/oc/events/detail.php
on line
301
Notice
: Undefined index: Building Name in
/data/www/www.yugioh-card.com/oc/events/detail.php
on line
301
Notice
: Undefined index: Street Address/Block Number in
/data/www/www.yugioh-card.com/oc/events/detail.php
on line
301
Notice
: Undefined index: City in
/data/www/www.yugioh-card.com/oc/events/detail.php
on line
301
Notice
: Undefined index: Zip Code/Postal Code in
/data/www/www.yugioh-card.com/oc/events/detail.php
on line
301
Notice
: Undefined index: Building Name in
/data/www/www.yugioh-card.com/oc/events/detail.php
on line
301
Notice
: Undefined index: Street Address/Block Number in
/data/www/www.yugioh-card.com/oc/events/detail.php
on line
301
Notice
: Undefined index: City in
/data/www/www.yugioh-card.com/oc/events/detail.php
on line
301
Notice
: Undefined index: Zip Code/Postal Code in
/data/www/www.yugioh-card.com/oc/events/detail.php
on line
301
Notice
: Undefined index: Building Name in
/data/www/www.yugioh-card.com/oc/events/detail.php
on line
301
Notice
: Undefined index: Street Address/Block Number in
/data/www/www.yugioh-card.com/oc/events/detail.php
on line
301
Notice
: Undefined index: City in
/data/www/www.yugioh-card.com/oc/events/detail.php
on line
301
Notice
: Undefined index: Zip Code/Postal Code in
/data/www/www.yugioh-card.com/oc/events/detail.php
on line
301
Notice
: Undefined index: Building Name in
/data/www/www.yugioh-card.com/oc/events/detail.php
on line
301
Notice
: Undefined index: Street Address/Block Number in
/data/www/www.yugioh-card.com/oc/events/detail.php
on line
301
Notice
: Undefined index: City in
/data/www/www.yugioh-card.com/oc/events/detail.php
on line
301
Notice
: Undefined index: Zip Code/Postal Code in
/data/www/www.yugioh-card.com/oc/events/detail.php
on line
301
Notice
: Undefined index: Building Name in
/data/www/www.yugioh-card.com/oc/events/detail.php
on line
301
Notice
: Undefined index: Street Address/Block Number in
/data/www/www.yugioh-card.com/oc/events/detail.php
on line
301
Notice
: Undefined index: City in
/data/www/www.yugioh-card.com/oc/events/detail.php
on line
301
Notice
: Undefined index: Zip Code/Postal Code in
/data/www/www.yugioh-card.com/oc/events/detail.php
on line
301
Notice
: Undefined index: Building Name in
/data/www/www.yugioh-card.com/oc/events/detail.php
on line
301
Notice
: Undefined index: Street Address/Block Number in
/data/www/www.yugioh-card.com/oc/events/detail.php
on line
301
Notice
: Undefined index: City in
/data/www/www.yugioh-card.com/oc/events/detail.php
on line
301
Notice
: Undefined index: Zip Code/Postal Code in
/data/www/www.yugioh-card.com/oc/events/detail.php
on line
301
Notice
: Undefined index: Building Name in
/data/www/www.yugioh-card.com/oc/events/detail.php
on line
301
Notice
: Undefined index: Street Address/Block Number in
/data/www/www.yugioh-card.com/oc/events/detail.php
on line
301
Notice
: Undefined index: City in
/data/www/www.yugioh-card.com/oc/events/detail.php
on line
301
Notice
: Undefined index: Zip Code/Postal Code in
/data/www/www.yugioh-card.com/oc/events/detail.php
on line
301
Notice
: Undefined index: Building Name in
/data/www/www.yugioh-card.com/oc/events/detail.php
on line
301
Notice
: Undefined index: Street Address/Block Number in
/data/www/www.yugioh-card.com/oc/events/detail.php
on line
301
Notice
: Undefined index: City in
/data/www/www.yugioh-card.com/oc/events/detail.php
on line
301
Notice
: Undefined index: Zip Code/Postal Code in
/data/www/www.yugioh-card.com/oc/events/detail.php
on line
301
Notice
: Undefined index: Building Name in
/data/www/www.yugioh-card.com/oc/events/detail.php
on line
301
Notice
: Undefined index: Street Address/Block Number in
/data/www/www.yugioh-card.com/oc/events/detail.php
on line
301
Notice
: Undefined index: City in
/data/www/www.yugioh-card.com/oc/events/detail.php
on line
301
Notice
: Undefined index: Zip Code/Postal Code in
/data/www/www.yugioh-card.com/oc/events/detail.php
on line
301
Notice
: Undefined index: Building Name in
/data/www/www.yugioh-card.com/oc/events/detail.php
on line
301
Notice
: Undefined index: Street Address/Block Number in
/data/www/www.yugioh-card.com/oc/events/detail.php
on line
301
Notice
: Undefined index: City in
/data/www/www.yugioh-card.com/oc/events/detail.php
on line
301
Notice
: Undefined index: Zip Code/Postal Code in
/data/www/www.yugioh-card.com/oc/events/detail.php
on line
301
Notice
: Undefined index: Building Name in
/data/www/www.yugioh-card.com/oc/events/detail.php
on line
301
Notice
: Undefined index: Street Address/Block Number in
/data/www/www.yugioh-card.com/oc/events/detail.php
on line
301
Notice
: Undefined index: City in
/data/www/www.yugioh-card.com/oc/events/detail.php
on line
301
Notice
: Undefined index: Zip Code/Postal Code in
/data/www/www.yugioh-card.com/oc/events/detail.php
on line
301
Notice
: Undefined index: Building Name in
/data/www/www.yugioh-card.com/oc/events/detail.php
on line
301
Notice
: Undefined index: Street Address/Block Number in
/data/www/www.yugioh-card.com/oc/events/detail.php
on line
301
Notice
: Undefined index: City in
/data/www/www.yugioh-card.com/oc/events/detail.php
on line
301
Notice
: Undefined index: Zip Code/Postal Code in
/data/www/www.yugioh-card.com/oc/events/detail.php
on line
301
Notice
: Undefined index: Building Name in
/data/www/www.yugioh-card.com/oc/events/detail.php
on line
301
Notice
: Undefined index: Street Address/Block Number in
/data/www/www.yugioh-card.com/oc/events/detail.php
on line
301
Notice
: Undefined index: City in
/data/www/www.yugioh-card.com/oc/events/detail.php
on line
301
Notice
: Undefined index: Zip Code/Postal Code in
/data/www/www.yugioh-card.com/oc/events/detail.php
on line
301
Notice
: Undefined index: Building Name in
/data/www/www.yugioh-card.com/oc/events/detail.php
on line
301
Notice
: Undefined index: Street Address/Block Number in
/data/www/www.yugioh-card.com/oc/events/detail.php
on line
301
Notice
: Undefined index: City in
/data/www/www.yugioh-card.com/oc/events/detail.php
on line
301
Notice
: Undefined index: Zip Code/Postal Code in
/data/www/www.yugioh-card.com/oc/events/detail.php
on line
301
Notice
: Undefined index: Building Name in
/data/www/www.yugioh-card.com/oc/events/detail.php
on line
301
Notice
: Undefined index: Street Address/Block Number in
/data/www/www.yugioh-card.com/oc/events/detail.php
on line
301
Notice
: Undefined index: City in
/data/www/www.yugioh-card.com/oc/events/detail.php
on line
301
Notice
: Undefined index: Zip Code/Postal Code in
/data/www/www.yugioh-card.com/oc/events/detail.php
on line
301
Notice
: Undefined index: Building Name in
/data/www/www.yugioh-card.com/oc/events/detail.php
on line
301
Notice
: Undefined index: Street Address/Block Number in
/data/www/www.yugioh-card.com/oc/events/detail.php
on line
301
Notice
: Undefined index: City in
/data/www/www.yugioh-card.com/oc/events/detail.php
on line
301
Notice
: Undefined index: Zip Code/Postal Code in
/data/www/www.yugioh-card.com/oc/events/detail.php
on line
301
Notice
: Undefined index: Building Name in
/data/www/www.yugioh-card.com/oc/events/detail.php
on line
301
Notice
: Undefined index: Street Address/Block Number in
/data/www/www.yugioh-card.com/oc/events/detail.php
on line
301
Notice
: Undefined index: City in
/data/www/www.yugioh-card.com/oc/events/detail.php
on line
301
Notice
: Undefined index: Zip Code/Postal Code in
/data/www/www.yugioh-card.com/oc/events/detail.php
on line
301
Notice
: Undefined index: Building Name in
/data/www/www.yugioh-card.com/oc/events/detail.php
on line
301
Notice
: Undefined index: Street Address/Block Number in
/data/www/www.yugioh-card.com/oc/events/detail.php
on line
301
Notice
: Undefined index: City in
/data/www/www.yugioh-card.com/oc/events/detail.php
on line
301
Notice
: Undefined index: Zip Code/Postal Code in
/data/www/www.yugioh-card.com/oc/events/detail.php
on line
301
The first-ever Speed Dueling booster pack is here!
To celebrate the release of Speed Duel: Arena of Lost Souls, Official Tournament stores will be hosting special events where you can try out Speed Dueling with your friends, and take home a special prize!
Every Duelist who participates in a Speed Duel: Arena of Lost Souls Celebration Event will take home their very own Skill Card, while supplies last!
Want to know more about Speed Dueling and how to play? Find our overview here.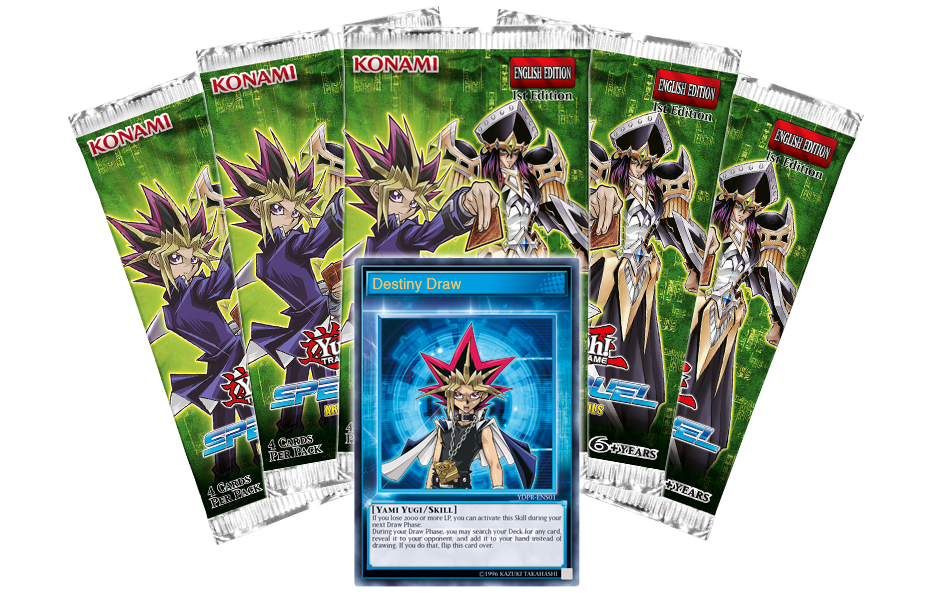 Dates & Locations: