Attention, Duelists! Listen carefully for details on a very special offer!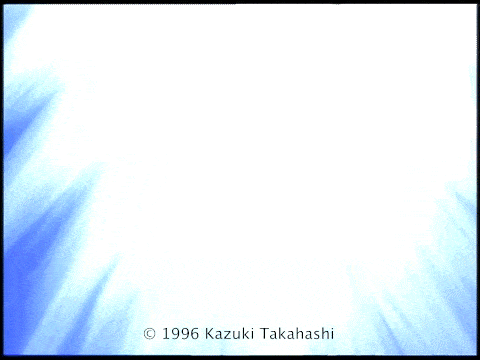 Mr. Kaiba is aware that many of you have looked on with envy at his magnificent, solid-metal Dueling briefcase. In this briefcase he held his rarest cards, including of course the three remaining copies of Blue-Eyes White Dragon.
For one time only, to celebrate the Yu‑Gi‑Oh! Card Game's 25th Anniversary, you will now be able to order a magnificent metal briefcase of your very own. This set, just like the Ultimate Kaiba Set released in Japan, includes the metal briefcase, Deck, three Blue-Eyes White Dragon cards, and all, for a limited time!
The YU-GI-OH! TRADING CARD GAME 25th ANNIVERSARY ULTIMATE KAIBA SET will be produced to order, with most of the components coming from Japan, so pre-order it now! All cards will be printed in English and are fully tournament-legal.
Each YU-GI-OH! TRADING CARD GAME 25th ANNIVERSARY ULTIMATE KAIBA SET contains the following:
* A HEAVY METAL carrying case. VERY heavy. Suitable for display open or closed. The case comes with removable slats to create multiple rows of card-sized storage to hold Decks or collections. Carrying your cards to events in this briefcase (like Mr. Kaiba) will result in quite a workout. Get ready for gains. Be sure to alternate carrying arms to remain biceplaterally symmetrical over time.
* Slats and Kaiba Corp. (KC) branded dividers. The slats enable you to build 7 long or 14 short rows for card storage. Several KC-branded dividers are also included to facilitate efficient organization, befitting any well-mannered Duelist.
* THREE English version Blue-Eyes White Dragon cards, with the original art, in a solid display case. The display case can be left flat, or attached with feet to stand it vertically. You could take the cards out of the display case for play, if you want. (But why would you?)
* THREE of Mr. Kaiba's cards never available before. You've seen Attack Guidance Armor, Life Shaver, and Magical Trick Mirror in his popular adventures. Now you can add them all to YOUR Deck. (All tournament-legal!)
* ONE 58-card Ultra Rare Deck of Mr. Kaiba's most famous other cards.
* ONE Quarter Century Rare Blue-Eyes White Dragon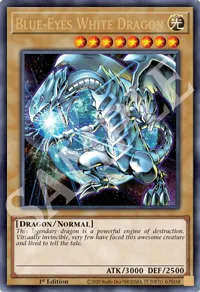 This is a one-time offer, and as stated, production will be limited to orders only. Order now without delay!
Name, design and contents subject to change.
Click here for more information on past and present Yu-Gi-Oh! TCG products,
visit the official Yu-Gi-Oh! TRADING CARD GAME Card Database.