OFFICIAL RULEBOOK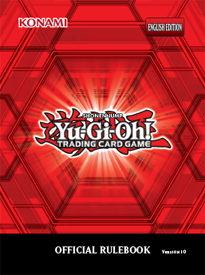 In this game, two players Duel each other using a variety of Monster, Spell, and Trap Cards to defeat their opponent's monsters and be the first to drop the other's Life Points to 0.
Here you can download the official Yu-Gi-Oh! TRADING CARD GAME rulebook.
It's important to learn how to play correctly, so you should read this rulebook before playing if you're new to the game. Understanding the rules will help you make the best use of your cards, so keep the rulebook handy during your first few games.
STARTER DECK — LINK STRIKE — BEGINNER'S GUIDE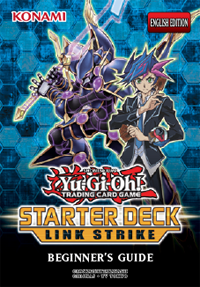 Here's the new Beginner's Guide that is included with July 21st's Starter Deck — Link Strike —.
Your first official chance to show off with the new rules and Link Monsters will be at Yu-Gi-Oh! Day held at participating Official Tournament Stores on July 22 and 23, 2017. See you there!
YU-GI-OH! TCG SPEED DUEL GUIDE

Welcome to Speed Dueling, the perfect introduction to the Yu-Gi-Oh! TRADING CARD GAME!
Speed Dueling is easy to learn, and is based on the ruleset found in the Yu-Gi-Oh! Duel Links video game.
This Dueling Guide will teach you the ins and outs of Speed Dueling, including an overview on how Skill Cards work.