Letzte Aktualisierung: 24 / 10 / 2018
Yu-Gi-Oh! Championship Series London 2018
27 / 10 / 2018
28 / 10 / 2018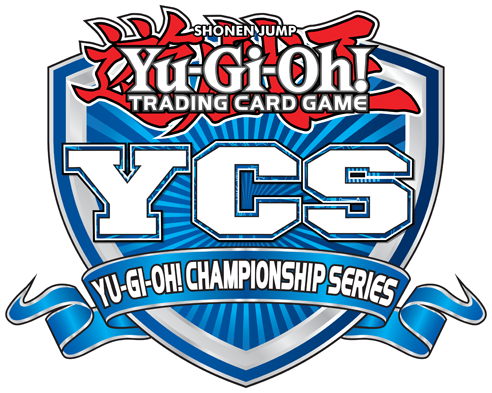 Nimm an diesen riesigen internationalen Turnieren teil und treffe dabei auf Duellanten aus der ganzen Welt!
Duellanten von nah und fern nehmen an diesen Events teil, um zu herauszufinden, wer der Beste von ihnen ist. Die Kämpfe werden weltweit übertragen.
Es gibt für Duell Fans aller Erfahrungslevel Turniere auf dem Yu-Gi-Oh! Championship Serien Event. Also begleite uns für ein episches Yu-Gi-Oh! Wochenende!
Ort & Datum
27 / 10 / 2018

28 / 10 / 2018

London, United Kingdom

MCM Comic Con London

ExCel,

London

1 Western Gateway,

Royal Victoria Dock

London, E16 1XL
Anreise & Unterkunft
Flughäfen in der Nähe:
Bahnstationen in der Nähe:
Tourismus und Unterkunft:
Wichtige Information bezüglich der Anmeldung:
Bitte beachtet, dass der Anmeldungsablauf bei YCS London oder MCM Comic Con, das parallel zu YCS stattfindet, etwas anders sein wird, als bei einem normalen YCS.
Eintrittspreise:
Yu-Gi-Oh! Championship Series

London 2018

£20

Teilnahme Belohnung:

5 Booster Packs

Saturday & Sunday access to MCM Comic Con

Öffentliche Events
Verschiedenes
Siehe öffentlicher Eventplan für weitere Details.
Event Plan (Hauptevent):
Voranmeldung
Freitag
10:00
19:00
Registrierung / Anmeldung
Samstag
08:00
10:00
Yu-Gi-Oh! Championship Series

London 2018

Samstag
10:30
Yu-Gi-Oh! Championship Series

London 2018

Sonntag
09:00
Event Berichtserstattung (Nur auf Englisch verfügbar):
Ordeal of a Traveler:
Dieses Event ist ein Teil des 2018 "Ordeal of a Traveler" Programms. Duellanten, welche an einer bestimmten Anzahl europäischer Yu-Gi-Oh! Championship Series Events im Jahr 2018 teilgenommen haben, erhalten eine spezielle Belohnung.
Informationen zu Ordeal of Traveler findest du hier.
Schedules are subject to change and may be updated before the event begins.